School of Public Policy Assistant Dean Selected for Inaugural Coro Lead LA Fellowship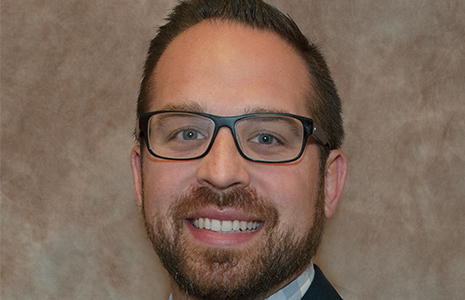 Malibu, CA—Following a rigorous selection process, Coro Southern California selected Pepperdine School of Public Policy Assistant Dean, Carson Bruno (MPP '12), as one of 38 for its inaugural Coro Lead LA Fellowship Program.
Lead LA—designed for rising and established executives, change-makers, thought leaders, and innovators in Southern California—will use Los Angeles as its classroom for lessons that can only be provided through first-hand experiences. Fellows will come away with a deeper understanding of themselves, the region, the power players, and the issues that all work in concert to create the unique fabric of Greater Los Angeles. Over the course of this nine-month immersive dive into the city, Fellows will gain the tools and experiences necessary to lead and direct change within their own organizations.
"Coro Southern California aims to strengthen the leadership fabric of the region and we are energized to work with this inaugural cohort of passionate and dedicated leaders from across sectors" said Jenny Vazquez-Newsum, Vice President of Leadership Programs and Training. "We look forward to all that this group will accomplish in these next nine months of Coro Lead LA and well beyond the program's end."
Fellows will meet regularly from September to May to engage in leadership trainings, personal reflections, regional and cross-sector networking, policy issue exploration, and civic engagement activities, all using Coro's unique collaborative-style education process. Fellows have been selected to reflect the diverse nature of Greater Los Angeles, focusing not just on demographics, but also viewpoint diversity and professional experiences—all aspects also at the core of the Pepperdine School of Public Policy's academic programs.
"I'm beyond excited to join the inaugural Lead LA fellowship cohort," said Assistant Dean Bruno. "Lead LA will give me the opportunity to further my personal, leadership, and policy education, while also highlighting the School of Public Policy's uniqueness. Los Angeles has great potential and with great leaders, it can surpass that potential. Lead LA will prepare those great leaders, just as the School of Public Policy has been doing for over 20 years."