School of Public Policy and Reagan Library Host 50th Anniversary Commemoration of Reagan's "A Time For Choosing"
Monday, October 27, 2014
11 a.m.
Ronald Reagan Presidential Library
Simi Valley, California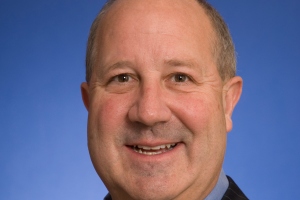 Exactly fifty years ago, according to journalist David Broder, Ronald Reagan's speech on behalf of presidential candidate Barry Goldwater was "the most successful political debut since William Jennings Bryan." The speech, in a nationwide television broadcast on October 27, 1964, entitled "A Time for Choosing," would echo in American politics for 50 years, defining a new approach to conservatism laced with a forward-looking optimism rooted in the latent greatness of America.
Steven F. Hayward, the Ronald Reagan Professor of Public Policy at the Pepperdine School of Public Policy, will explore the impact of "the Speech" and its current relevance to American politics when he delivers A Reagan Forum at the Ronald Reagan Presidential Library on Monday, October 27, 2014 at 11 am.
Steven F. Hayward, has been a Thomas Smith Distinguished Fellow at the John M. Ashbrook Center and for a decade he was the F. K. Weyerhaeuser Fellow in Law and Economics at the American Enterprise Institute in Washington, D.C. He has also been a Senior Fellow at the Pacific Research Institute in San Francisco, California.
Hayward writes daily on the popular PowerLineBlog.com, and frequently serves as a guest host for Bill Bennett's national radio show Morning in America on the Salem Radio Network. Hayward is the author of a numerous publications, among them a highly acclaimed two-volume narrative history of Ronald Reagan and his effect on American political life, The Age of Reagan: The Fall of the Old Liberal Order, 1964-1980, and The Age of Reagan: The Conservative Counter-Revolution, 1980-1989 (Crown Forum).
Tickets are free, however reservations are required. Register online at reaganfoundation.org/cpa or by calling the Reagan Foundation at 805.522.2977.