School of Public Policy and The Line to Host Second Webinar in Race & Education Series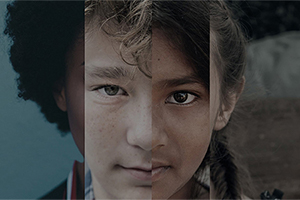 Please join the Pepperdine School of Public Policy (SPP) on Thursday, April 22, 2021, at 9:00 AM PDT. SPP continues the webinar series on Race & Education with a new webinar co-hosted with The Line, a publication of Frontline Education. This will be the second webinar in the Race & Education series, which explores the complex issues of race in K-12 education, with a focus on continuing the conversation and developing an actionable path forward. This webinar is hosted by SPP's "Education Policy & Impact Initiative," which has hosted another webinar series—"The Path Back to School"—and teaches education policy classes taught by the school's visiting professor of education policy and impact.
Moderator, Derrell Bradford, executive vice president at 50CAN and editorial advisory board member of The Line, will lead panelists with a diverse set of perspectives through a discussion that revisits the central question: Can we achieve equality of opportunity in education, if we don't have equality across the country? Panelists will also unpack the progress that has been made so far and what steps we can take—from policy reforms to curriculum—to improve outcomes in our nation's schools.
Panelists include Jaime Aquino, senior vice president of Discovery Education; Jamie Lomaz, director of organizational learning and equity at Tulsa Public Schools; Hattie Mitchell (MPP '12), founder of the Crete Academy and visiting professor of education and policy at SPP; and Ian Rowe, resident fellow of domestic policy studies at American Enterprise Institute.