Presidential Historian Tevi Troy to Lead School of Public Policy Discussion on National Disaster Management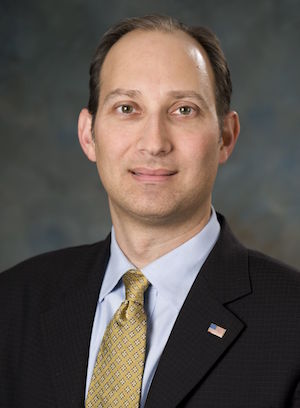 Best-selling author and frequent television and radio analyst Tevi Troy will present "Shall We Wake the President?: Two Centuries of Disaster Management in the Oval Office" hosted by Pepperdine University School of Public Policy at the Calabasas campus on Monday, January 23, at 6:30 PM.
Troy will examine how past presidents have faced unpredictable crises, such as terror attacks, massive storms, and an economic collapse throughout American history. He will explore the ever-changing role of the president during times of disasters, while also detailing how smart policies can assist in avoiding future crisis and how to best react to potential disasters.
Troy is CEO of the American Health Policy Institute. He is the author of the best-selling book, What Jefferson Read, Ike Watched, and Obama Tweeted: 200 Years of Popular Culture in the White House. He is also the author of Intellectuals and the American Presidency: Philosophers, Jesters, or Technicians? He has written over 100 articles for The Wall Street Journal, The Washington Post, and Forbes, among others.
In 2007 Troy was unanimously confirmed by the U.S. Senate as the Deputy Secretary of the U.S. Department of Health and Human Services. As Deputy Secretary, he was COO of the largest civilian department in the federal government and led a number of important initiatives, including implementing the President's Management Agenda, combating bio-terrorism, and public health emergency preparedness.
In addition to his senior-level government work and health care expertise, Troy is also a presidential historian, making him one of only a handful of historians who has both studied the White House and worked there at the highest levels. He has extensive White House experience, having served in several high-level positions over a five-year period, culminating in his service as deputy assistant and then acting assistant to the president for domestic policy. He left the White House for a period to serve as deputy policy director for the 2004 Bush-Cheney reelection campaign, where he was responsible for debate preparation.
Troy has held high-level positions on Capitol Hill as well. He was senior domestic policy adviser and later domestic policy director for the House Policy Committee from 1996 to 1998, and served as the policy director for Senator John Ashcroft from 1998 to 2000. Before serving on Capitol Hill, he was a researcher at the American Enterprise Institute.
He holds a bachelor's degree in industrial and labor relations from Cornell University and master's and doctorate degrees in American civilization from The University of Texas at Austin.
Troy's book, Shall We Wake the President?: Two Centuries of Disaster Management in the Oval Office, will be available for purchase at the event with cash or check only.
Attendance is free, and registration is required. For additional information about the event, and to register to attend, visit the School of Public Policy website.