The Pepperdine School of Public Policy Joins the Public Interest Technology University Network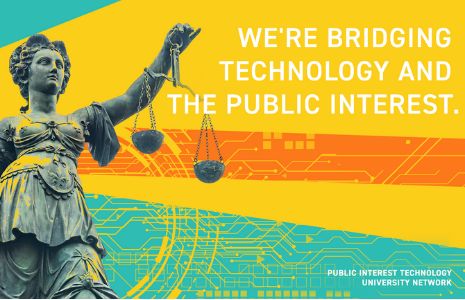 "I'm very excited about the opportunities provided by this new network," said Pete Peterson, dean of the School of Public Policy. "Our work over the last several years—both inside and outside the classroom—has involved preparing leaders in local and state government to use technology in ways that make government more transparent and responsive. This nationwide association offers great promise to broaden the impact of these efforts."
Along with its
Master of Public Policy
(MPP) coursework offerings, the School of Public Policy has increased its early- and mid-career seminars and professional certificate classes in topics ranging from public engagement skills to government technology. "We've trained more than 2,500 local government leaders over the last decade in how to better involve the public in policy making, and I look forward to our membership in this new network expanding our training in government technology," said Ashley Trim (MPP '09), executive director of the school's Davenport Institute for Public Engagement.
Each institution will focus on some or all of these elements, relevant to establishing public interest technology on campus:
1.
Support curriculum and faculty development to enable interdisciplinary and cross-disciplinary education of students, so they can critically assess the ethical, political, and societal implications of new technologies, and design technologies in service of the public good

2.
Develop experiential learning opportunities with public- and private-sector partners in the public interest technology space

3.
Offer support to MPP graduates who pursue careers working in public-interest technology

4.
Create mechanisms for faculty to receive recognition for the research, curriculum development, teaching, and service work needed to build public interest technology as an arena of inquiry

5. Provide institutional data that will allow us to measure the effectiveness in helping to develop the field of public-interest technology
The School of Public Policy is honored to be a part of this first-of-its-kind initiative connecting institutions such as Harvard University, Princeton University, Stanford University, and 17 other elite institutions to grow a new generation of technologists and technologically literate problem-solvers who can address the nation's most pressing challenges in decades to come.