SPP Alumni Michael Huling (MPP '22) Featured in Top Story of "PM Magazine"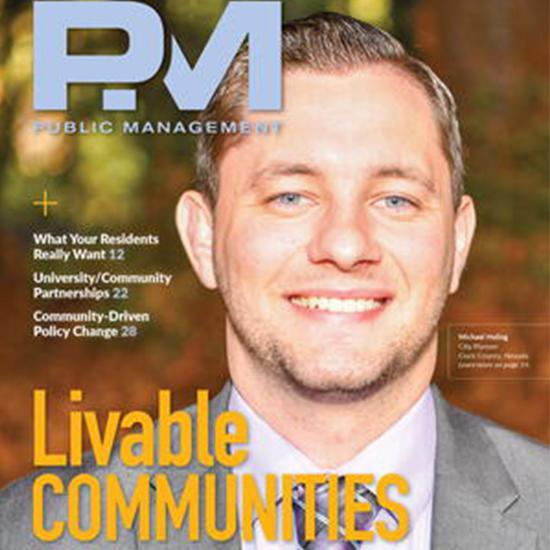 School of Public Policy alumni Michael Huling (MPP '22) has received front-page publication for his article "Making Cities Livable for Families" in the latest June edition of PM (Public Management) Magazine, a highly-regarded publication produced by the International City/County Management Association (ICMA). As a respected source on local government, PM Magazine is circulated to every city and county office and serves as a resource to all leaders in the public sector.
In the article, Huling applies his professional experience as a city planner in Clark County, Nevada, to explore key elements of what makes up a thriving city. Huling focuses on what attracts families to a particular community and also what retains them. Underpinned by the question—why are we witnessing a decrease in families settling down in urban areas—the article focuses on three important aspects of a desirable city: housing, education, and safety.
While these three factors are crucial regardless of what stage of life a person is in, Huling draws special attention to the significance of local government catering to the family unit. He writes, "Families are worth prioritizing because they are particularly invested in the success of their community as the place in which they live, work, play, and raise their children."
"One of my responsibilities as a city planner is finding ways to make our communities more livable and lovable," comments Huling. "Families are the heart and soul of the community, so if we can create the conditions necessary for their flourishing, then our cities will thrive for generations."
Huling served as a former Davenport Institute for Public Engagement and Civic Leadership graduate assistant and was also selected as the SPP 2022 graduation student speaker. He now sits on the Davenport Institute Advisory Council.
"Making Cities Livable for Families" can be read here.