March 28: Davenport Discussion Hosts Talk on Financial Regulatory Reform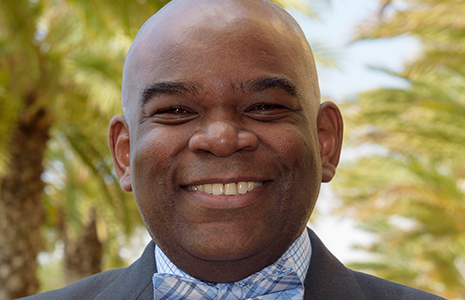 Dr. John P. Ned, visiting professor of finance at Pepperdine's Seaver College, will lead the next Davenport Discussion on Wednesday, March 28, 2018, at noon in SPP 175. Ned will discuss some of the inadequacies of the Dodd-Frank Act (2010) and how the regulation is not achieving some of its intended goals. Ned will address the growth of the Systemically Important Financial Institutions, the lack of enforcement of consumer financial protections, and the potential of another taxpayer funded bailout of the financial system.
Each semester at the Pepperdine School of Public Policy, the Davenport Institute hosts a series of lunchtime Davenport Discussions with practitioners, journalists, innovators, and researchers who speak to students on a wide range of issues from state and local finance to the use of technology in government to the outlook for cities in a state budget crisis and much more. These interactive sessions give students an opportunity not only to hear from experts in the field but to ask questions and make personal connections as well. For more information contact Sarah Axen.
Lunch will be served.
All Davenport Discussion sessions are eligible for one (1) Professional Development credit for School of Public Policy students. For more information, please contact sarah.axen@pepperdine.edu.