Mar 18-19: HSAC@SPP 2020 Crisis Leadership and Emergency Management Workshop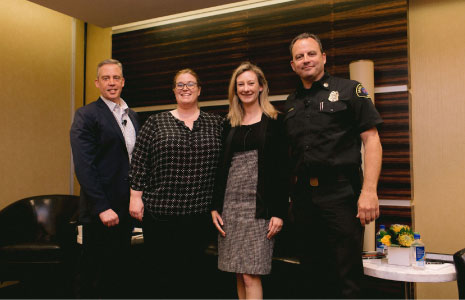 The Homeland Security Advisory Council at the Pepperdine School of Public Policy (HSAC at SPP) will host its annual Crisis Leadership and Emergency Management Workshop from March 18 - March 19, 2020, in Downtown Los Angeles.
The goal of this two-day workshop is to provide public safety professionals, crisis managers, and business leaders a chance to network and learn from individuals who have responded to the year's major incidents. Experts from across the nation gather to share experiences, expertise, and insights from incidents such as the 2019 mass shootings, the wildland fires in Australia, and more. More than 300 executives, practitioners, and local officials from across the Los Angeles region attend the workshop.

This year's speakers include:
Dr. Tau Braun, executive director, Violence Prevention Agency
Mike Sprayberry, director, North Carolina Emergency Management
Commissioner Greg Mullins, Fire and Rescue New South Wales, Ret.
Kathy Fulton, executive director, American Logistics Aid Network
And more from organizations such as the Walt Disney Company, the Dayton, Ohio and Gilroy, California Police Departments, Kaiser Permanente, and University of California, Los Angeles Health
Learn more and register here.
Free parking will be provided for registered attendees.
A continental breakfast and lunch will be provided on each day.