Inclusive Public Engagement in Local Government During a Crisis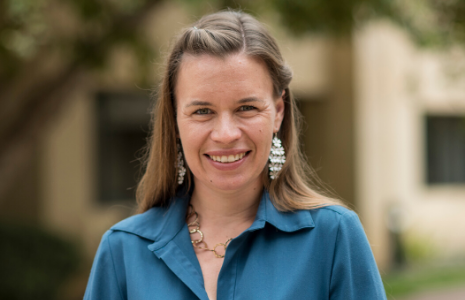 Ashley Labosier (MPP '09), executive director of the Davenport Institute for Public Engagement and Civic Leadership at Pepperdine School of Public Policy, addresses the challenges for public engagement in local government during the COVID-19 global crisis.
In a recent policy brief titled, "Crisis as Opportunity: Fostering Inclusive Public Engagement in Local Government" for the Mercatus Center at George Mason University, Labosier explores how digital technology tools can become part of a robust public engagement strategy. In her years of experience, she found inclusiveness in public participation is magnified with technology use where group and individual voices can engage the voice of groups traditionally engaged in politics.
In this policy brief, Labosier offers local governments and agencies five recommendations to integrate technology into their public engagement programs:
Adopt an Engagement Approach for Each Specific Purpose
To Be Inclusive, Provide Different Points of Online Access
Integrate Online and In-Person Engagement
Design Measures to Assess the Effectiveness of Engagement
Cultivate a Culture of Engagement
Learn more and read the full policy brief.