HSAC@SPP SALUS - Crisis Hub Finalist in Technology Innovation Challenge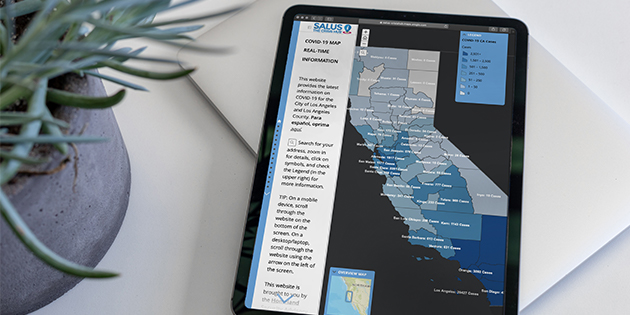 In July 2020, SALUS - The Crisis Hub, created by the Homeland Security Advisory Council at the Pepperdine School of Public Policy (HSAC@SPP), was a finalist in the 2020 Technology Innovation Challenge hosted by the County of Los Angeles.
SALUS uses geographical information systems (GIS) to help track homelessness throughout Los Angeles County and provide useful information to manage and track encampments in real-time, visualize spatial trends, share information across departments, and deploy resources. SALUS has also been used for events such as the LA Marathon and the Woosley Fire in 2018.
The Technology Innovation Challenge is a project of the Los Angeles County Homeless Initiative. The challenge was created to build partnerships with the technology sector around Los Angeles to encourage innovation, creativity, and sustainable solutions that will have an impact, create solutions, and prevent homelessness in Los Angeles County.
SALUS was one of three finalists in the Geo Mapping Hub & Resources category. This category was designed to award a system with real-time and accurate decision-making, ability to forecast strategic plans with geo-mapping, and increase current and future housing opportunities for the homeless population within the county of Los Angeles.