How is COVID-19 Changing Public Engagement?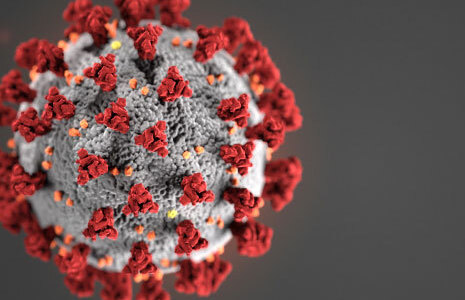 Ashley Labosier (MPP '09), executive director of the Davenport Institute for Public Engagement and Civic Leadership at the Pepperdine School of Public Policy, was featured in the Western Riverside Council of Government's May edition of Future Forward, a virtual series on innovating through disruption. She presented on "How is COVID-19 Changing Public Engagement?"
The COVID-19 pandemic has radically changed the daily operations of local governments across the country. Much attention is focused on local public health department guidelines, the variety of shelter-in-place orders, economic impacts, decisions related to what exactly constitutes "essential activities" (and how to prioritize less essential activities with ongoing concerns about community spread as we move toward reopening), and the impact of the crisis on local government budgets and future services.
In the midst of all this, it may seem like a strange time to talk about public engagement. But what is happening to the relationship between local governments and residents during this time of social distancing—and what that means for the future of that relationship—is a fundamental challenge, intrinsically connected to all of these other issues.
The mission of the Davenport Institute is "to help build stronger communities in California by promoting inclusive, authentic, and impactful public participation in local governance." That commitment to genuine public participation as a foundation for stronger communities is just as vital now as it has ever been.
Labosier's webinar explored both the challenges and opportunities local governments face trying to engage residents during this unprecedented time and why figuring out engagement is essential to building a strong pathway forward. She noted that although the crisis is amplifying the challenges facing local government, many of these challenges are not new and have never been issues that the government can solve alone. Governments require collaboration across sectors, and they require the type of less formal community knowledge that residents bring to the table—not just organized interest groups, but voices that have often been marginalized or left out of the conversation. We need policy solutions to match the story and culture of the communities they are intended to serve. They are challenges that require creative solutions and community ownership over those solutions.
Labosier explored practical tips for building engagement—especially outside the "usual suspects" during the crisis and beyond, including:
Be strategic! Knowing the purpose for engaging will help shape the process and determine the best platform if engaging online.
Live-stream meetings (and post recordings).
Prioritize community-building and seek opportunities for more robust engagement.
Think about how to integrate online and offline engagement.
Partner with community associations, congregations, and others to reach those who may be left out.
Remember engagement is iterative: experiment, assess, and adjust.
Watch Now: How is COVID-19 Changing Public Engagement?