Hayley Firestone Jessup Discusses Her Work in Nonprofit Medical Assistance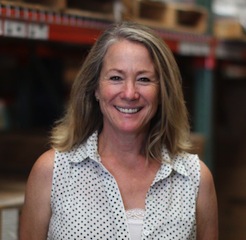 Hayley Firestone Jessup, the director of Major Gifts at Direct Relief, a nonprofit medical assistance organization, will lead a Davenport Discussion Tuesday, Apr. 8, at 12 noon at the Drescher Graduate Campus, Malibu.
Jessup joined Direct Relief as the director of Major Gifts in October 2011. She had a long association with Direct Relief through her mother's work on the board and as a volunteer. Jessup's passion for the mission of Direct Relief has enabled her to connect with donors around the country sharing the story and the outcome of the work and through these connections, has helped the organization reach its Annual Fund goals each year. In this most recent fiscal year, Direct Relief will raise over $10 million from donors (corporate, foundation and individual) to fund the work of distributing medical supplies to over 1200 partners in the US and 500 throughout the world.
Direct Relief is a nonprofit, nonpartisan organization that provides medical assistance to people around the world who have been affected by poverty, natural disasters, and civil unrest. Thanks to generous material and financial contributions from individuals, pharmaceutical companies, and medical equipment manufacturers, Direct Relief can work with healthcare professionals and organizations on the ground and equip them with the essential medical supplies and equipment that they need to help people recover from a disaster.
For more information, contact Ashley Trim at (310) 506-6878.