Feb 22: Davenport Discussion Hosts PragerU Marketing Chief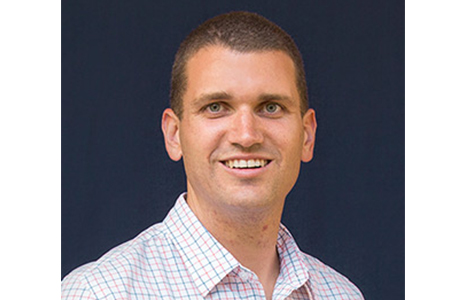 Craig Strazzeri, chief marketing officer at PragerU, will lead a School of Public PolicyDavenport Discussion seminar in SPP Rm 179 on the Drescher Graduate Campus on Thursday, February 22, at noon. With over eight years of nonprofit management experience, Strazzeri has honed his expertise in digital marketing, social media, and online fundraising. He will share with students how PragerU focuses on digital marketing to reach millions of people everyday; how the organization distills complex ideas into short, digestible content for viewers online; and discuss its digital army of students who create and share content online.
Strazeeri joined PragerU in 2015 to lead the organization's branding, marketing and overall growth efforts. Leading a talented digital marketing team, he has more than doubled the size of PragerU's online audience in only a few short years. Working closely with PragerU's CEO, he has made PragerU the go-to source for conservative ideas.
Strazzeri earned both his bachelor's degree in journalism and his master's degree in public policy from California State University, Northridge.
Each semester at the Pepperdine School of Public Policy, the Davenport Institute hosts a series of lunchtime Davenport Discussions with practitioners, journalists, innovators, and researchers who speak to students on a wide range of issues from state and local finance to the use of technology in government to the outlook for cities in a state budget crisis and much more. These interactive sessions give students an opportunity not only to hear from experts in the field but to ask questions and make personal connections as well. For more information contact Sarah Axen.
Lunch will be served.
All Davenport Discussion sessions are eligible for one (1) Professional Development credit for School of Public Policy students. For more information, please contact sarah.axen@pepperdine.edu.