Feb 20: Trinity Forum, Alienated America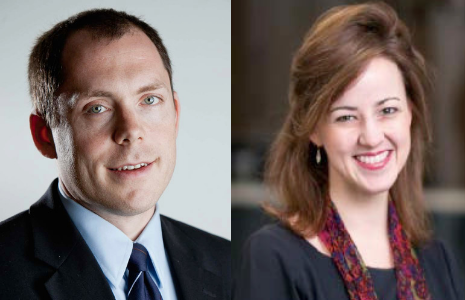 Join the Trinity Forum and Pepperdine University School of Public Policy's American Project for an Evening Conversation on "Alienated America" with journalist and author Tim Carney on the release of his new book, Alienated America: Why Some Places Thrive While Others Collapse , with a response from Anne Snyder. This fascinating discussion will delve into the ways in which our social fabric is increasingly riven not only by economic strains, but the weakening of the moral, religious, and social institutions that helped form and reform individual and civic character—and engage the possibilities for re-energizing the organizations and institutions that help form character, instill hope, and reweave our civic Fabric.
Join us on Wednesday, February 20, 2019, 6:30 p.m. to 8:30 p.m. (EST), at the National Press Club in Washington, DC, for this not-to-be-missed conversation! Our program will begin with light appetizers and drinks at 6:30 p.m., followed by remarks and audience questions.
This event is held in partnership with the Trinity Forum as part of their continuing series on the "Moral Sense in Politics and Policy."
About the "Moral Sense" Speakers Series: For the past seven years, the Pepperdine School of Public Policy has collaborated with Washington, DC's Trinity Forum in hosting twice-annual speaking events that look at the intersection of virtue and public policy. The phrase, "moral sense" is borrowed from one of the SPP founders—the late Dr. James Q. Wilson—who felt that effective public leadership demanded a more humanistic approach based in a rigorous liberal arts education.
Pepperdine alumni can register for free by emailing sppevents@pepperdine.edu.
Non-Pepperdine guests, please register here .
This event is held in partnership with the School of Public Policy's American Project, which is exploring the future of conservative thought and policy on issues ranging from religious liberty to foreign affairs.