Feb 18: Washington Goes Hollywood: Politics & Policy in Cinema - Movie Screening of "Best of Enemies"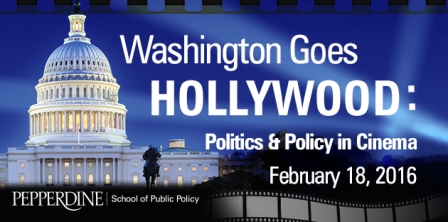 The School of Public Policy in partnership with the Seaver College Student Programming Board presents, "Washington Goes Hollywood: Politics and Policy in Cinema" on Thursday, February 18, 2016, from 6-8 p.m., in the Wilburn Auditorium. The movie screening will feature Best of Enemies, the 2015 documentary on the debates between Bill Buckley and Gore Vidal leading up to the 1968 presidential election. Matt Tyrnauer from the film will be interviewed by School of Public Policy Interim Dean Pete Peterson after the screening.
Light reception to follow.
For more information, please contact maurice.derrico@pepperdine.edu or at 310.506.7490.