Feb 12: SPP & Free the Facts Host Social Security Discussion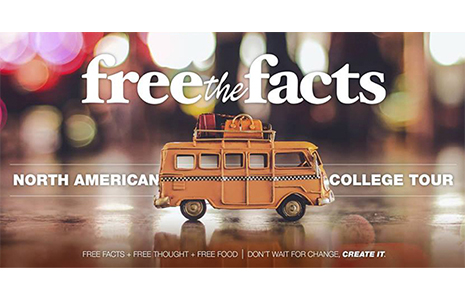 Join the School of Public Policy as we partner with Free the Facts, a nonpartisan organization that gives college students the opportunity to reform policy in Washington, DC, on Monday, February 12, 2018, in the Licata Lecture Hall on the Drescher Graduate Campus at 6 pm. Free the Facts 2017-2018 cross-country college tour focuses on Social Security.
A portion of every post-grad paycheck you earn will fund Social Security. Find out where that money is going, decide for yourself whether it's working, and create your own reform plan.
There will be a short presentation on the facts, hosted by policy expert and SPP alumnus Tom Church (MPP '11) and Dr. Lindsay Hayes.
By getting involved, students will have access to the Free the Facts network, leadership programs, and can compete for a chance to present in front of a member of Congress.
There will be a drawing for a $100 gift card! Dinner will be served to registrants.
This event is eligible for SPP Professional Development credit.
More information and register, here.