Dr. Michael Shires on Ventura County Assessor Race | Ventura County Star
Nonprofit issue didn't hurt assessor, but Democrats question mailing
Kathleen Wilson, Ventura County Star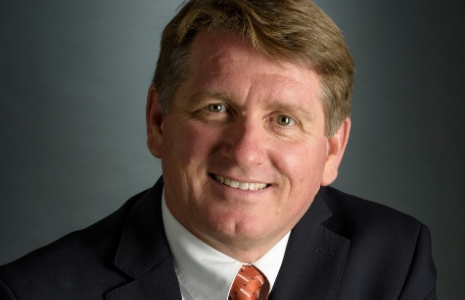 Ventura County Assessor Dan Goodwin was back on the job Wednesday after a landslide election victory, saying his firm positions on the tax status of nonprofit groups' properties may have helped him win.
"In a way, I think my reputation was enhanced," said Goodwin, who took a 30-day leave of absence as the campaign wound down.
Goodwin, 62, of Ventura, sailed to his fifth term despite calls for him to show more flexibility in assessing taxes on property owned by charities and churches. He took 72 percent of the vote, compared with 27 percent for challenger John J. Griffin, winning by more than 31,000 votes, according to the latest results.
Both Griffin and Goodwin expected the race to be tighter. But a political analyst said Goodwin's views on nonprofits' tax liabilities weren't an issue for most voters. Goodwin found that some charitable and religious organizations had violated the tax-exempt nature of their properties by renting them to outside groups. His findings resulted in thousands of dollars in tax bills.
Incumbents usually win by overwhelming margins unless there's been some gross malfeasance of duty, said Mike Shires, associate professor of public policy at Pepperdine University in Malibu.
"Here, the argument was he was being too aggressive in doing his job," Shires said.
Griffin, a 64-year-old college instructor from Thousand Oaks, tied the heavy loss to Goodwin's stronger candidate statement in a guide sent to voters.
The challenger said he remains convinced the incumbent has been "overzealous" in reviewing whether charities' properties must be taxed. But he acknowledged he may have exaggerated when he accused Goodwin of property tax abuse.
Griffin, making his first run for contested public office, said he may want to be a candidate in the future.
"I'm looking at what I might do to leverage that," he said. "I put my name out there. I have certainly raised my profile."
Late Tuesday and again Wednesday, Goodwin downplayed the timing of letters sent from his office to owners of 40,000 homes in the final days before the election. The letters informed homeowners they may be eligible to have their homes' assessed valuations lowered by $7,000. The homeowners' exemption would reduce their taxes by $70 a year, Chief Deputy Assessor Ken Kaiser said Wednesday.
No estimate of the cost of the mailing was available Wednesday.
The letters went to people who had missed getting the break although they appeared to be qualified as the owners of homes used as their principal residences, Kaiser said. They were identified through a data run, he said.
Goodwin said the letter went out in May so the breaks could be reflected on the annual roll showing the assessed values of properties. The roll is sent by the end of June to the auditor, who calculates taxes.
To get the full break, homeowners must apply by Feb. 15, so critics argue there should have been no rush to send letters in May. They can get 80 percent after that.
Democratic Party leaders, who supported Griffin, said the timing of the letter sent at taxpayer expense looks suspicious, and they are investigating it.
"If nothing else, a public official should endeavor to be above even a whiff of indiscretion," said Patrick Donahoe, executive director of the Ventura County Democratic Party. "They should not be doing anything that looks like abuse of office to gain re-election."
In a letter to Goodwin, they inquired how many forms were mailed, what criteria were used to select the recipients, when the decision was made to schedule the mailing and when, if ever, the last such mailing was done.
Goodwin said the letters have been sent every two years.
In the only other contested race for county office, Clerk-Recorder Mark Lunn finished with 87 percent of the vote to challenger Mina Nichols' 12 percent.
"I'm pleased with the margin," Lunn said Wednesday. "I think that's pretty much an overwhelming vote of trust, and I'm very thankful for it."