Dr. Michael Shires Appointed Associate Dean for Strategy and Special Projects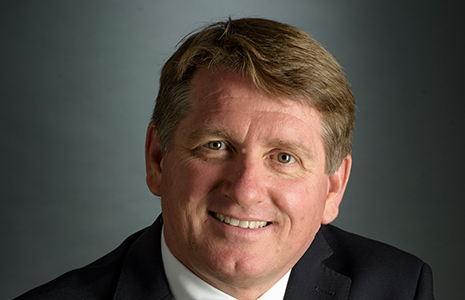 Dr. Michael Shires, associate professor of public policy, has been appointed the new associate dean for strategy and special projects at the Pepperdine School of Public Policy (SPP). His first major initiative was leading the School through a complete restructuring of the Master of Public Policy (MPP) curriculum, which was approved by the University in April. In this role, Shires will lead the school's initiatives to improve the professional practice and teaching of public policy and build new opportunities for its students, alumni, and friends. He will continue to teach MPP classes at the School of Public Policy on strategy, public finance, education policy, and financing of local government, among others.
"I'm grateful to Dr. Shires for taking on this new administrative position alongside his current teaching responsibilities, stated Pete Peterson, dean of the School of Public Policy. "Mike has such a creative mind for organizational modernization, and with the changes we are planning here at SPP, he will play an essential role in preparing this program for its third decade."
Shires has a long record of success finding new strategies and solutions to problems across a wide range of organizations, from small and mid-sized businesses to nonprofit organizations and think tanks to local communities and governments. Over the last 25 years, he has worked extensively with and within new organizations with line responsibility for developing management and educational systems. His research spans the broad spectrum of public finance, ranging from economic development issues at the street level to the overall funding landscape of local and state government. Shires publishes frequently on economics, economic opportunity, and development in urban settings and especially California, Los Angeles County, and the San Fernando Valley. His annual ranking series with Joel Kotkin of the best cities for business are carried annually on both forbes.com and newgeography.com.
He has served in numerous leadership roles in the two primary national public policy professional associations, the Association for Public Policy Analysis and Management and the Network Among Schools of Public Policy, Affairs, and Administration.
Prior to joining the Pepperdine faculty in 2000, Shires was the first research fellow at the Public Policy Institute of California and a doctoral fellow at RAND's Graduate School of Policy Studies. Shires received a PhD and MPhil from the RAND Graduate School in public policy analysis and an MBA and BA in economics from the University of California, Los Angeles.