Dr. Jeffrey Sikkenga to Serve as Simon Distinguished Prof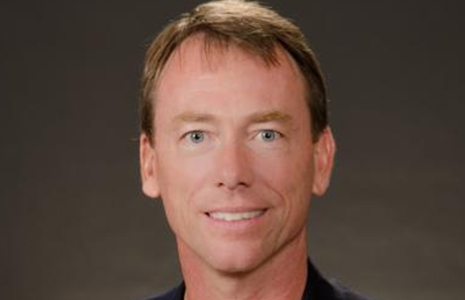 Dean Pete Peterson announced that political scientist Dr. Jeffrey Sikkenga will serve as the Spring 2018 William E. Simon Distinguished Visiting Professor at the Pepperdine School of Public Policy.
Sikkenga is professor of political science and co-director of the Ashbrook Scholar Program at Ashland University, adjunct fellow of the John M. Ashbrook Center and senior fellow in the Program on Constitutionalism and Democracy at the University of Virginia. He teaches undergraduate and graduate courses in political thought, the American Founding, and American constitutional law. In the fall, Sikkenga served as a Visiting Scholar at Stanford University's Hoover Institution.
During the spring semester, Sikkenga will teach a course on religious liberty in the Master of Public Policy degree program on the Malibu campus. The course will examine the relationship between public policy and religion in the United States, with a special focus on the foundation, extent, and limits of religious liberty.
"It's terrific having Dr. Sikkenga with us as our Distinguished Simon Visiting Professor this spring. He comes to us very highly recommended by both David Davenport and Professor Lloyd, with whom he's worked in teaching the Constitution at the respected Ashbrook Center," noted Peterson. "The course he's teaching on religious liberty policy and the Supreme Court is not only timely, but demonstrates again our commitment to engaging on issues of faith and public policy."
Sikkenga has published pieces in newspapers like USA Today, The Philadelphia Inquirer, and The Orlando Sentinel as well as articles and reviews in journals such as American Journal of Political Science, Perspectives on Politics, Political Theory, History of Political Thought, Journal of Politics, Political Science Quarterly, Journal of Markets and Morality, and Religion and Liberty. He co-edited History of American Political Thought (Lexington Press, 2003), edited Transforming American Welfare (1999) and co-wrote The Free Person and the Free Economy (2002). He is currently working on a book on John Locke's A Letter Concerning Toleration and publishing a revised second edition of History of American Political Thought, for which he has written a chapter on Barack Obama's political thought.
"I'm excited to be at Pepperdine University and its outstanding School of Public Policy. Administration, staff, faculty, and students have been very welcoming," said Sikkenga. "It's really satisfying to be part of an academic community that understands intellectual excellence and the cultivation of the soul as two parts of the same whole. It's true education—in a truly beautiful place."
The William E. Simon Distinguished Visiting Professorship at the School of Public Policy is funded by the William E. Simon Foundation, which provides the school with the opportunity to invite a series of nationally recognized and highly respected individuals to be in residence each year. Each visiting professor leads a class or seminar, devotes significant time as a resident mentor to student scholars, and leads presentations for the entire campus community.