Davenport Discussion on Understanding Export Failure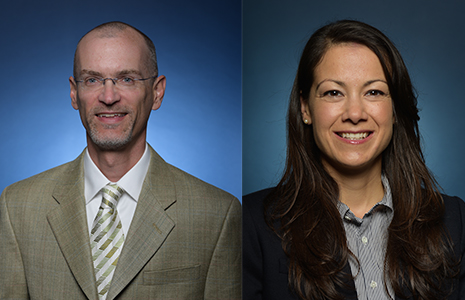 Many exporting firms in Least Developed Countries (LDC) fail when they enter a new market, as they incur the expense and trouble of finding overseas buyers, and fail to survive to a second year in the same market. Understanding what contributes to export failure can help shape policy that helps businesses to contribute to economic growth in exporting countries.
Dr. James Prieger, professor of public policy, and Dr. Luisa Blanco, associate professor of public policy, will lead the School of Public PolicyDavenport Discussion roundtable seminar in SPP Rm 179 on the Drescher Graduate Campus on Tuesday, October 31, at noon. They will share their recent econometric investigation of more than 4.5 million export transactions and 1.8 million entries by exporters into new markets that isolates factors that contribute to export success.
Each semester at the Pepperdine School of Public Policy, the Davenport Institute hosts a series of lunchtime Davenport Discussions with practitioners, journalists, innovators, and researchers who speak to students on a wide range of issues from state and local finance to the use of technology in government to the outlook for cities in a state budget crisis and much more. These interactive sessions give students an opportunity not only to hear from experts in the field but to ask questions and make personal connections as well. For more information contact Sarah Axen.
Lunch will be served.
All Davenport Discussion sessions are eligible for one (1) Professional Development credit for School of Public Policy students.
.