Davenport Discussion Focuses on Global Health Policy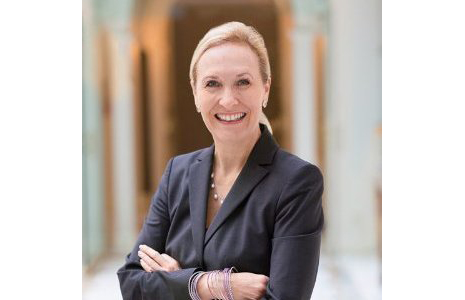 Michelle Brooks, head of policy and advocacy, at Uniting to Combat Neglected Tropical Diseases (NTD) Support Centre will lead the first School of Public PolicyDavenport Discussion seminar of the Spring 2018 semester in SPP Rm 179 on the Drescher Graduate Campus on Thursday, January 11, at noon.
With more than two decades of government relations experience, Brooks will discuss how an organization or movement can advance its public policy objectives across multiple global platforms. Using the example of global health policy, she will share how this issue has obtained greater visibility over the last 15 years in the US, among G7 countries, across regional bodies, and at the United Nations.
At Uniting to Combat NTD, Brooks continues her work in global health by advancing key advocacy messages and policy recommendations on NTDs in the US and Europe tied to the implementation of the 2012 London Declaration on NTDs. Prior to joining Uniting, Brooks was the policy director for the Global Network for Neglected Tropical Diseases at the Sabin Vaccine Institute where she launched the NTD Special Envoy program with His Excellency John A. Kufuor, President of Ghana (2001-2009) and was instrumental in securing NTDs in the UN's 2030 Global Goals for Sustainable Development. From 2002 to 2009, Brooks served at the US Peace Corps as the deputy chief of staff and director of congressional relations. In her capacity, as the deputy chief of staff, she oversaw the departments of Congressional Relations; Communications and Press; AIDS Relief; Strategic Information, Research and Planning; and Private Sector Initiatives, and assisted in the daily management of this independent US agency. Her areas of expertise included global health, food security, and orphans and vulnerable children. Before her work at the US Peace Corps, Brooks was vice president of government relations for the Council of Federal Home Loan Banks (FHLBanks) in Washington, DC. She has extensive experience in advocacy, coalition building, project management, fundraising, and political grassroots development at the federal, state, and local level.
Each semester at the Pepperdine School of Public Policy, the Davenport Institute hosts a series of lunchtime Davenport Discussions with practitioners, journalists, innovators, and researchers who speak to students on a wide range of issues from state and local finance to the use of technology in government to the outlook for cities in a state budget crisis and much more. These interactive sessions give students an opportunity not only to hear from experts in the field but to ask questions and make personal connections as well. For more information contact Sarah Axen.
Lunch will be served.
All Davenport Discussion sessions are eligible for one (1) Professional Development credit for School of Public Policy students. For more information, please contact sarah.axen@pepperdine.edu.