Darrell Levonian, Executive Vice President of Kidder Mathews' Los Angeles Office, Joins Pepperdine School of Public Policy's Board of Advisors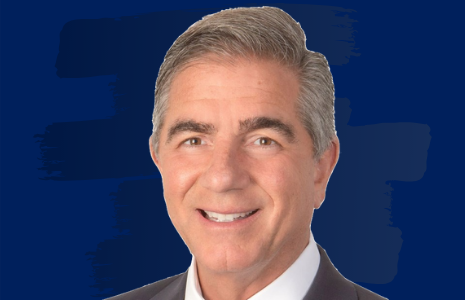 Pepperdine School of Public Policy is pleased to announce that Darrell Levonian, executive vice president and managing director of Kidder Mathews' Los Angeles-Century City office, has joined the Board of Advisors.
Levonian's multi-year career and experience in business began as a co-founder and member of the board of a national bank.This led to a successful career in commercial real estate, development, and principal investments. During his transaction brokerage business career, he, on behalf of clients, contemporaneously led multiple successful sales teams. This experience transitioned into company strategic planning, sales management, board advisorship, and corporate leadership as the executive managing officer and president of a former firm.
In addition to his professional experience, Levonian understands the key role that policy and politics play in the functioning of our free-market economy. "I believe strongly in the free- market system that has allowed the United States to be the leading economy in the world," said Levonian. "The Pepperdine School of Public Policy shares my strong belief in the free market, and that informs everything they do as they train the next generation of leaders. I am thrilled to be part of this important organization."
Pete Peterson, dean of Pepperdine School of Public Policy stated, "As a program that focuses on preparing public leaders who can work across the business and government sectors, I'm honored to have Darrell join our Board of Advisors. He brings a wealth of business experience along with policy knowledge and passion to the Board's deliberations."
The School of Public Policy Board of Advisors provides insight and counsel to the dean, and members serve as ambassadors for the school in their spheres of influence. For more information about the Board of Advisors, contact Matt Cutler at 310.506.6513 or matt.cutler@pepperdine.edu.