Andrea Mihailescu Joins the Atlantic Council's Global Business and Economics Program as a Nonresident Senior Fellow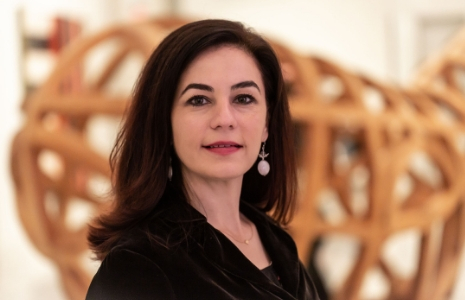 The Pepperdine School of Public Policy (SPP) is proud to announce Andrea R. Mihailescu, SPP's first State Department Fellow in Residece, will be joining the Atlantic Council as a nonresident senior fellow in the Global Business and Economics Program. In that role, Mihailescu will focus on sanctions issues as well as cases involving the Committee on Foreign Investment in the United States. She will be publishing reports and will participate as a panelist or moderator for Atlantic Council events.
Mihailescu is currently on sabbatical from the US Department of State teaching Sanctions in International Relations. She was a Member of the Secretary's Policy Planning Staff at the Department working on sanctions and CFIUS issues. In that role, Milhailescu provided analytic policy recommendations and alternative courses of action to advance more effective US sanctions policy and national security priorities. Prior to that, she worked on a detail assignment to the Department of Defense to support Secretary Mattis on securing a multi-billion Special Measures Agreement with the Government of the Republic of Korea. Before the Pentagon assignment, Mihailescu was the senior advisor on North Korea sanctions issues to Ambassador Dan Fried in the Office of the Coordination for Sanctions Policy where she helped lead the effort in designing the North Korea pressure campaign. She was also an economic intelligence analyst in the Bureau of Intelligence and Research supporting senior State Department policymakers by identifying economic pressure points in the Iranian regime. In that role, Mihailescu's intelligence assessments were often included in the President's Daily Brief and other senior level US intelligence products. She also served as a backup briefer to the President's Daily Brief. Before joining government, she was a freelance journalist covering oil and gas issues.