Anastasia Aguas (MPP Candidate '20) Selected as a Presidential Management Fellow Finalist 2020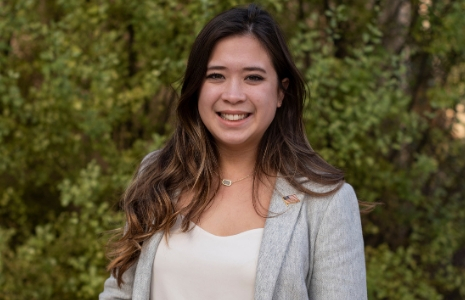 The Pepperdine School of Public Policy is proud to announce current student, Anastasia Aguas (MPP candidate '20) was selected as a Presidential Management Fellow for the class of 2020. The Presidential Management Fellows (PMF) Program was created three decades ago by the Executive Order designed to attract the next generation of leaders into government service.
Aguas is one of 401 finalists selected for the 2020 class. As a PMF, she will receive specialized training and fast-tracked premier leadership opportunities in Executive Branch federal agencies. While serving as a PMF, Aguas will go through additional formal training opportunities, challenging work assignments, and an accelerated career track that will open doors to new promotions, accelerated pay increases, and a wide range of career possibilities.