Admission Partnerships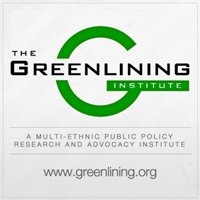 The Greenlining Institutealumni are eligible for the following benefits:
A $50 application fee waiver.
A maximum of three eligible admitted students and enrolled Greenlining alumni who meet the eligibility criteria will receive a scholarship of at least $10,000 per year for each year provided they remain in good standing.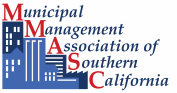 Municipal Management Association of Southern California members are eligible to receive a $50 application fee waiver.
The P4: Pepperdine Policy Partners Program recognizes the academic and professional rigor of select social science programs and co-curricular fellowships.
Benefits are offered to qualified applicants who are associated with P4 partners (listed below and here).
Check out the benefits and currently participating organizations via the link above or here.
Current participating P4 organizations include the Alumni (School of Public Policy) Referrals, American Council of Trustees and Alumni, Ashbrook Center at Asland University, AEI Values & Capitalism, Capitol Fellows Program, City Year Corps, Charles Koch Institute Educational Programs, The Claremont Institute Fellowship Programs, Claremont McKenna College, Concerned Women for America, Coro Southern California, Council for Christian Colleges & Universities Members & Affiliates, CCCU American Studies Program, Donald M. Payne International Development Fellowship Program, The Fund for American Studies, Golden Key International Honour Society, Heritage Foundation Young Leaders Program, Hertog Foundation, Institute for Human Studies, Intercollegiate Studies Institute, John Jay Institute Fellows Programs, The Lincoln Institute, the Matthew J. Ryan Center for the Study of Free Institutions and the Public Good, National Review Institute, Network of Enlightened Women (NeW), PragerFORCE, The Public Interest Fellowship, Public Policy & International Affairs (PPIA) Program, Rangel International Affairs Program, Ronald Reagan Presidential Foundation and Institute, Thomas R. Pickering Foreign Affairs Fellowship Program, the United States Studies Centre at the University of Sydney, the University of Redlands Public Policy Program, Washington, DC Policy Scholars Program (School of Public Policy), and Young Americans for Liberty...with more to come.

Teach For America alumni are eligible for the following benefits:
A $50 application fee waiver.
All Teach For America alumni who meet the admission and merit-based criteria for acceptance to the School of Public Policy will receive a scholarship award of $10,000 which is renewable the second year ($20,000 total), if the student is in good standing and maintains a 3.0 cumulative GPA. Teach For America alumni must provide a letter of corps member service verification at the time of application.