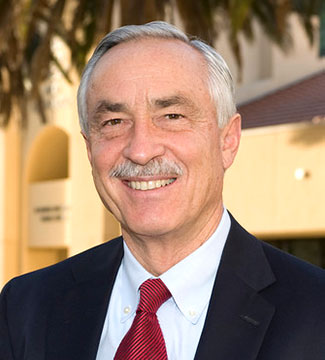 Steven Frates
Senior Fellow
Davenport Institute
, School of Public Policy
Biography
Steven Frates is the author of numerous studies and reports on state and local government finance and public policy issues. His research has addressed areas ranging from public education system finances to municipal government expenditure patterns. He is often quoted in the media and has written columns for the Los Angeles Times, the Orange County Register, and other newspapers. Frates has served on the California State Constitutional Revision Commission, the Technical Advisory Commission of the State Solid Waste Management Board, and the Technical Advisory Group of the State Storm Water Runoff Program. In June 2004, Governor Arnold Schwarzenegger appointed Frates to the California Performance Review Commission.
Frates received his BA from Claremont McKenna College and his MPA and PhD from the University of Southern California. He has taught graduate level courses in government finance, public policy, and public administration at the University of Colorado, the University of Southern California, California State University Fullerton, and San Diego State University. He currently teaches graduate courses in public policy analysis and government finance at the School of Public Policy at Pepperdine University.
Prior to his current appointment as director of research at the Davenport Institute, Frates was a Senior Fellow at the Rose Institute of State and Local Government at Claremont McKenna College. He has also been an assistant to the city manager for the City of Fullerton, California, executive director of the San Diego County Taxpayers Association, and a high school teacher instructing students in civics, economics, mathematics, and history. In addition to his responsibilities at Pepperdine University, Frates is president of the Center for Government Analysis.
Education
PhD, University of Southern California
MPA, University of Southern California
BA, Claremont Men's College
Topics
Data Analytics
Government Finance
Policy Analysis