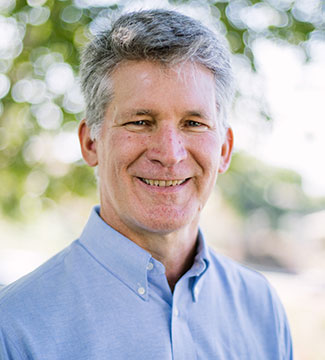 Peter Wendel
Professor of Law
School of Public Policy
Biography
Professor Wendel was born and raised in Webster Groves, Missouri, and attended the University of Chicago, where he graduated in 1979 with a B.S. in Political Science. He earned a master's in Urban Affairs from St. Louis University, and then promptly returned to the University of Chicago where he received his J.D. in 1983.
Professor Wendel began his legal career in 1983 in St. Louis. After four years, he returned to the University of Chicago as a Bigelow Instructor and Lecturer in Law. He served for three years as an assistant professor at St. Louis University School of Law before joining the Pepperdine faculty in 1991. Professor Wendel has been a regular visitor at UCLA School of Law, Loyola University of Los Angeles School of Law, and the University of Augsberg, Germany, School of Law. A member of the Illinois, Missouri, and American Bar Associations, Professor Wendel teaches primarily in the property and wills and trusts areas of law. The aspect of teaching that he enjoys the most is the constant intellectual challenge inherent in legal analysis.
Professor Wendel has published three books: A Possessory Estates and Future Interests Primer (2nd ed. West); Emanuel's Wills, Trust and Estate (Aspen); and Exam-Pro Property (West). Two of his more recent articles include: "Protecting Newly Discovered Antiquities: Thinking Outside the 'Fee Simple' Box," 76 Fordham Law Review 1015 (November 2007); and "Inheritance Rights and The Step-Partner Adoption Paradigm: Shades of the Discrimination Against Illegitimate Children," 34 Hofstra Law Review 351 (Winter 2005).
Education
JD, University of Chicago Law School, 1983, cum laude
MA, St. Louis University, 1980
BS, University of Chicago, 1979, cum laude
Topics
Legal Analysis
Urban Affairs
Wills, Trusts, and Estates