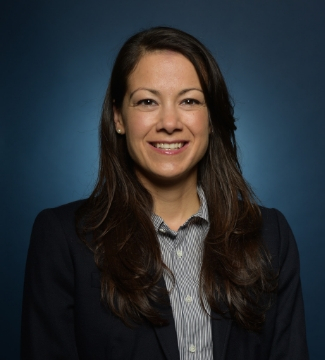 Luisa Blanco
Professor of Public Policy
School of Public Policy
Biography
Luisa Blanco is an economist specializing in economic development and international economics, with a focus on the Latin American region. Dr. Blanco research interests pertain to the wellbeing of Latin Americans at home and abroad. At Pepperdine's School of Public Policy, Blanco teaches the core course on Macroeconomic Policy and other courses related to the economics specialization, such as Global Economics and Latin American Economic Development.
Blanco is a scholar at UCLA Resource Center for Minority Aging Research-Center for Health Improvement of Minority Elderly (RCMAR-CHIME), a Visiting Senior Scholar at the Minneapolis Federal Reserve Bank (2017-2018), an Adjunct Researcher at RAND Corporation, and a Research Fellow at Harris Manchester College at Oxford.
Blanco's funded research projects focus on financial behavior and financial planning for retirement among minorities in the United States. She conducted a community based randomized controlled trial to evaluate the impact of an educational intervention on retirement saving among Hispanics in the Los Angeles area. Blanco also leads the mobile money diary project, which collects data about financial behavior and health among Hispanics in California.
Blanco's research specific to the Latin American region focuses on issues related to economic development and policy-making, such as institutions, democracy, political instability, crime, capital accumulation, capital flows, financial development, inequality, and natural resources..
Blanco's work has been published in journals such as the World Development, Journal of Development Studies, Oxford Development Studies, Southern Economic Journal, Resources Policy, Energy Economics, Latin American Research Review, among others.
Education
PhD, Economics, University of Oklahoma
MBA., Midwestern State University
BA, Business Administration Finance, Midwestern State University
Areas of Expertise
Macroeconomics
Global Economics
Latin American Economic Development
American Economic Development
Topics
Economics
Financial Health and Well-being
Financial Literacy
Financial Behavior
Financial Knowledge
Retirement Preparedness
Economic Inclusion