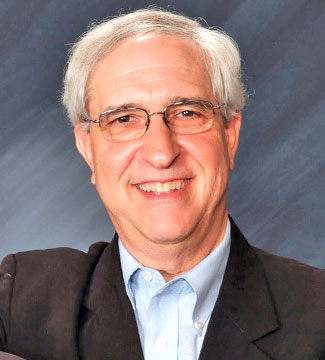 Joel Fox
Adjunct Faculty
State and Local Policy
School of Public Policy
Biography
Joel Fox is a co-publisher and editor-in-chief of the website Fox and Hounds Daily, which offers commentary and news on California business and politics. Fox and Hounds Daily was founded in 2008. The Washington Post twice named Fox and Hounds Daily one of the top California political websites.
Campaigns and Elections magazine placed Fox on the list of the top 100 ""influencers"" in California politics today. Fox is a frequent commentator on local and national news media.
Fox operates Joel Fox Consulting, a public affairs/political consulting firm. He served as founder and president of the Small Business Action Committee, from 2003 to 2017 battling for small business on important political issues. Prior to starting his own firm in January 1999, Fox worked for the Howard Jarvis Taxpayers Association for 19 years, serving as the association's president from 1986 to 1998.
Over the years, Fox has taken a key role in many statewide and local ballot proposition campaigns, including leading the campaign to successfully pass Proposition 218, the ""Right to Vote on Taxes"" measure, on the 1996 ballot. In 2004, Fox was proponent of the workers' compensation reform initiative embraced by Gov. Arnold Schwarzenegger, which played a major role in leading to legislative compromise on workers' comp reform.
Fox has authored hundreds of opinion articles which have been published in the Wall Street Journal, USA Today, Washington Post, Los Angeles Times, San Francisco Chronicle, San Diego Union, Sacramento Bee, Indianapolis Star, National Review Online, and Manchester (NH) Union-Leader, as well as other newspapers and websites. He also wrote a piece for National Public Radio and had an essay published in a Time Warner-Baseball Hall of Fame sponsored book, What Baseball Means to Me.
Fox's book, The Legend of Proposition 13, was published in May 2003. He has written a chapter for an anthology, After the Tax Revolt: California's Proposition 13 Turns 30, published by the University of California Press, 2009. His essay appears in the book of essays on the state of California titled, Taxifornia 2016. His first novel, Lincoln's Hand, a mystery/suspense was published in Summer 2010 by Echelon Press. His second and third novels published by Bronze Circle Press are FDR's Treasure and The Mark on Eve.
Fox served on six state commissions, was a consultant to another, and served on two local government commissions.
- Commissioner on the California Performance Review Commission (2004) appointed by Governor Arnold Schwarzenegger.
- Commissioner on the Assembly Speaker's Commission on the California Initiative Process (2000-2001) appointed by Speaker Bob Hertzberg.
- Commissioner on California Assembly Speaker's Commission on State and Local Finance (1999-2000) appointed by Speaker Antonio Villaraigosa.
- Commissioner on the California Constitution Revision Commission (1996) appointed by Governor Pete Wilson.
- Commissioner on the California Commission on Transportation Investment (1995) appointed by Governor Pete Wilson.
- Commissioner on California Citizens' Commission on Ballot Initiatives (1993) appointed by Governor Pete Wilson.
- Vice Chairman of the Los Angeles County Blue Ribbon Budget Task Force (1996) appointed by Supervisor Mike Antonovich.
- Trustee of LEARN, (Los Angeles Educational Alliance for Restructuring Now), appointed by former Assemblyman Mike Roos (1991).
- Consultant to the California Commission on Tax Policy in the New Economy, created by Gov. Gray Davis and chaired by Los Angeles City Councilman Bill Rosendahl (2003-2004).
Fox was a member of the Board of Directors of Valley Vote, a community organization to improve governance and civic involvement in the San Fernando Valley and the City of Los Angeles.
Fox served as a Senior Research Associate at the Rose Institute of State and Local Government at Claremont McKenna College; was on the Advisory Council of the Public Policy Institute of California; and was a member of the Board of Advisors at the Initiative and Referendum Institute at the University of Southern California. He has been an adjunct professor at the Graduate School of Public Policy, Pepperdine University since 2006.
Fox was a Senior Policy Consultant for the Schwarzenegger for Governor campaign during the historic Recall election of 2003; Policy Director for Richard Riordan for Governor in 2001-2; and a state co-chairman for John McCain for President in 2000. He was a McCain Delegate to the 2008 Republican National Convention.
Education
MA, Denver University
BA, University of Massachusetts
Topics
California Politics
Campaigns
Propositions
State and Local Policy
Courses
Seminar in Regional Policies: Direct Democracies and Citizen Designed Initiatives