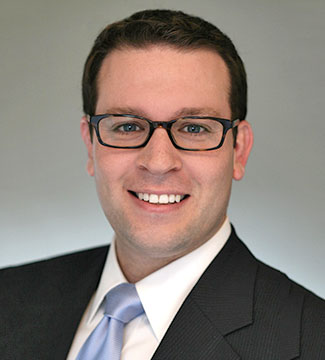 Gregory McNeal
Associate Professor of Law
School of Public Policy
Biography
Professor McNeal is a national security specialist focusing on the institutions and challenges associated with global security, with substantive expertise in national security law and policy, criminal law, and international law. He previously served as Assistant Director of the Institute for Global Security, co-directed a transnational counterterrorism program for the U.S. Department of Justice, and served as an advisor to the Chief Prosecutor of the Department of Defense Office of Military Commissions on matters related to the prosecution of suspected terrorists held in the detention facility in Guantanamo Bay, Cuba. His legal scholarship has been published by The Northwestern University Law Review Colloquy, The Richmond Law Review, The DePaul Law Review, and various top ranked international law and policy journals. His co-edited book Saddam On Trial: Understanding and Debating the Iraqi High Tribunal was selected as one of three finalists for L'Association Internationale de Droit Penal's Book of the Year Award.
During law school at Case Western Reserve University, Professor McNeal was selected as executive editor for the Harvard Journal of Law and Public Policy (Symposium Edition). His doctoral work focuses on public policy and administration and organizational theory in a global policy context. Professor McNeal has testified before Congress, consulted with Congressional committees, the Iraqi High Tribunal, and Fortune 500 companies on matters related to counterterrorism, international criminal law, and national security. Before becoming an attorney he served as an officer in the United States Army.
He is the editor in chief of The National Security Law Report, the flagship journal of the American Bar Association's Standing Committee on Law and National Security. He also serves as a member of the Executive Committee of the AALS Section on National Security Law, Vice President of the American National Section of the International Association of Penal Law, and is an Executive Committee member of The Federalist Society's International Law and National Security Practice Group.
His popular writing has appeared in publications such as The New York Times, The Washington Times, and The Baltimore Sun. He has appeared on Fox News Channel, NPR, BBC, C-SPAN, CNN and other national media outlets as an expert commentator on national security and international law, and is a frequent participant in academic symposia regarding national security. He has been quoted by Time Magazine, The New York Times, and other publications. He blogs at The Law and Terrorism Blog, maintains an SSRN account, and is a Forbes contributor.
Education
PhD, Italian, University of Glasgow, 2007
MA, (Hons.) Italian & Latin, University of Glasgow, 2000
Topics
Counterterrisom
International Law
National Security