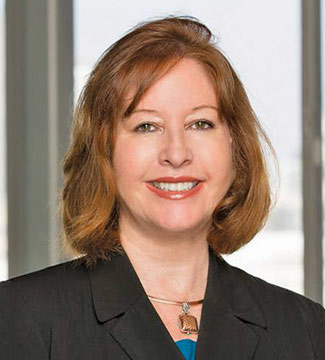 Gloria Romero
Adjunct Faculty
School of Public Policy
Biography
A forceful advocate for education reform and parental school choice, former California State Senator Gloria Romero (D-East Los Angeles) is the Founder/Executive Director of Scholarship Prep Charter School located in Santa Ana, CA. A TK-8th grade charter school, Scholarship Prep was established as a countywide-benefit charter school with a strategic focus on closing the achievement gap for high poverty and foster youth using Project-based learning.
Prior to establishing Scholarship Prep Charter School, Romero was elected to the 24th Senate District in 2001, representing East Los Angeles and the greater San Gabriel Valley. Upon her election she was recognized as one of the hardest working members of the Legislature and quickly rose in leadership positions. She was elected by her peers to serve as Senate Democratic Caucus Chair and as Senate Majority Leader the first woman to ever hold that leadership position in the history of the California State Senate. Prior to serving in the Senate, she held the post of Majority Whip in the California State Assembly from 1998-2000 and served on the Los Angeles Community College Board of Trustees from 1995-1998 and the Los Angeles Elected Charter Reform Commission in 1998. Additionally, she held the post of California Director of Democrats for Education Reform, a political action committee dedicated to making reforms in the Democratic Party.
Romero served as Chair of the Senate Education Committee, the Senate Budget and Fiscal Review Subcommittee on Education, and the Chair of Public Safety, making her one of the most influential voices on education policy in California. She believes that education is the civil rights issue of our time. She emphasizes that California cannot fully compete in the 21st century economy if we fail to close the Achievement Gap and create an educational system that puts students first and fosters for students. Towards this end, she authored the imaginative and revolutionary Parent Open Empowerment Act (popularly referred to as the Parent Trigger and Romero Open Enrollment Act law) which transfers real rights to parents of children in chronically underperforming and failing school the first such law in the nation. If our children are to succeed, we must confront and dismantle the stagnant status quo which has, for far too long, dominated education politics and policy in California.
Romero quickly moved to expand parental school choice options for parents, including Special Opportunity Scholarships, and developed bipartisan forums to seek establishment of such. She led a key amicus brief on behalf of Friedrichs v. CTA challenging mandatory teacher union dues. Romero served as Founder /Strategic Planner of the California Center for Parent Empowerment, helping guide the first Orange County Parent Trigger campaign at a chronically underperforming Anaheim elementary school. Victorious in their organizing, the parents were sued by the District and are now awaiting a decision by an appellate court as to their right to have organized for school transformation under the very law she wrote while in the legislature, the Parent Empowerment Act of 2010.
Senator Romero is known as a tenacious reformer, willing to call out her own party when it impedes progress. She occasionally writes on education reform and politics and teaches courses on education and politics.
Topics
Education Reform
Legislature