Meet the Faculty
School of Public Policy Faculty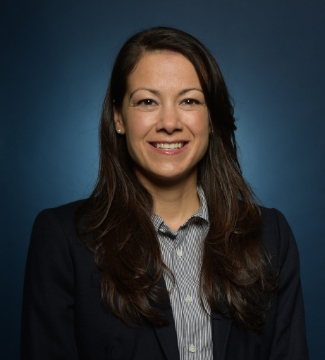 Luisa Blanco, Ph.D.
Associate Professor of Public Policy
Office: School of Public Policy (SPP)
Phone: (310) 506-7466
Fax: (310) 506-7494
E-mail: luisa.blancoraynal@pepperdine.edu

Ph.D., University of Oklahoma
M.B.A., Midwestern State University
B.A., Business Administration, Midwestern State University
Luisa Blanco is an economist specializing in economic development and international economics, with a focus on the Latin American region. At Pepperdine's School of Public Policy, Blanco teaches the core course on Macroeconomic Policy and other courses related to the economics specialization, such as Global Economics and Latin American Economic Development.
Blanco is affiliated with the Center for Latin American Social Policy (CLASP) at RAND Corporation as a Research Fellow. Blanco is also a scholar at the Resource Centers for Minority Aging Research - Center for Health Improvement for Minority Elders (RCMAR-CHIME) at University of California Los Angeles. In May of 2013, Blanco was unanimously elected as a Research Fellow at Harris Manchester College, Oxford University.
Blanco's research focuses on issues related to economic development and policy-making in Latin American countries, such as institutions, democracy, political instability, crime, capital accumulation, capital flows, financial development, inequality, and natural resources. Blanco also worked on international taxation policy. Currently, Blanco is working on projects related to crime and insecurity issues in the Latin American region. Furthermore, Blanco continues to study what explains capital flows to Latin America at the sector and firm level. As RCMAR-CHIME scholar, Blanco is conducting a pilot study about financial exclusion and the well-being of elderly minority populations in the United States. With her empirical research, Blanco aims to provide useful recommendations for policy makers to improve the wellbeing of Latin American countries and their people.
Blanco's work has been published in journals such as the World Development, Journal of Development Studies, Oxford Development Studies, Southern Economic Journal, Resources Policy, Energy Economics, Latin American Research Review, among others.
Academic Interests:
Selected Links: