Meet the School of Public Policy Faculty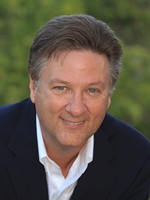 Robert B. Lloyd, Ph.D.
Professor of International Relations, Seaver College

Office: School of Public Policy (SPP)
Phone: (310) 506-7652
Fax: (310) 506-7518
E-mail: robert.lloyd@pepperdine.edu

Ph.D., Paul H. Nitze School of Advanced International Studies, The Johns Hopkins University
M.R.P., Cornell University
B.A., University of Arizona
Dr. Robert Lloyd is the Blanche E. Seaver Professor of International Studies and Languages, a professor of international relations at Pepperdine University, and head of Pepperdine's International Studies Program. He received his Ph.D. in international relations from Johns Hopkins University's Paul H. Nitze School of Advanced International Studies in Washington, D.C., a master's in regional planning from Cornell University and a B.A., cum laude, from the University of Arizona.
His areas of research include international conflict management and negotiation, Africa, democratization, and development. Recent scholarly publications include "The Caprivi Strip of Namibia: Shifting Sovereignty and the Negotiation of Boundaries," part of an edited volume on Border Anomalies, Rowman and Littlefield and "Christian Mediation in International Conflicts," part of an edited volume on Religion, Identity, and Global Governance, University of Toronto Press.
Lloyd is an academic fellow with Brandeis University's Schusterman Center for Summer Institute for Israel Studies and with the Foundation for the Defense of Democracies in Washington, D.C.. He has been an election observer with the International Republican Institute, observing the 2003, 2007, and 2011 presidential elections in Nigeria and the 2005 presidential Liberia. He was also an election observer for the United States Department of State and the United Nations during Mozambique's first multiparty elections following its civil war. He consults with Freedom House on issues of democratization and good governance, contributing regularly to its "Countries at the Crossroads" project.
Prior to Pepperdine, Lloyd worked for ten years in a number of leadership positions for an international development nongovernmental organization (NGO). In this capacity he was responsible for directing staff and programs in Kenya, South Africa, and Mozambique. He later represented the NGO with the United Nations (UN) in New York and Europe, during which time he led in obtaining high-level consultative status for the NGO with the UN's Economic and Social Council.
Lloyd is also a Fulbright Scholar to India.
Courses:
MPP 665 Region Specific Studies: Africa
MPP 672 International Conflict Management
Government and Politics of Developing Areas
International Relations of Africa
International Conflict Resolution
Urban Development and Problems
International Communication and Negotiation
Key Awards/Affiliations:
Academic Fellow, Schusterman Center, Summer Institute for Israel Studies
Academic Fellow, Foundation for the Defense of Democracies
Association for the Study of the Middle East and Africa
Howard A. White Teaching Award
Academic Interests:
Africa
American Foreign Policy
Democratization
International Conflict Resolution and Negotiation
International Development
International Relations
Political Economy of the Developing World
Selected Works:
"On the Fence: Negotiating Israel's Security Barrier, The Journal of the Middle East and Africa, Philadelphia: Taylor and Francis, Fall 2012, 2012
"Mozambique," Countries at the Crossroads 2011: An Analysis of Democratic Governance, Lanham, MD: Rowman and Littlefield Publishers, 2012, pp. 445-462, 2012
"Christian Mediation in International Conflicts," in Religion, Identity, and Global Governance: Ideas, Evidence, and Practice, Toronto: University of Toronto Press, 2010, pp. 220-243, 2010
"Conflict in Africa," The Journal of the Middle East and Africa, Vol. 1, Issue 1, 2010, Philadelphia: Taylor and Francis, pp. 171-186, 2010
"The Caprivi Strip of Namibia: Shifting Sovereignty and the Negotiation of Boundaries," part of an edited volume on Borderline and Borderlands: Political Oddities at the Edge of the Nation-State, Lanham, MD: Rowman and Littlefield, 2010, pp. 69-86, 2010
"Zimbabwe," Countries at the Crossroads, 2010: A Survey of Democratic Governance, Freedom House, Lanham, MD: Rowman & Littlefield Publishers, April 2010, pp. 669-685, 2010
"Foreign Fields: International Aid and Faith-Based Organizations," Faith & International Affairs, Vol. 5., Number 1, Spring 2007, pp. 29-38, 2007
"Conflict Resolution or Transformation? An Analysis of the South African and Mozambican Political Settlements," International Negotiation: A Journal of Theory and Practice, Cambridge, MA: Kluwer Law International, 2001, 6: 303-329, 2001
Selected Links: