Meet the Faculty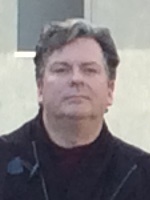 Alexei Shevchenko, Ph.D.
Adjunct Professor, International Relations
Office: School of Public Policy (SPP)
Phone: (310) 506-7691
Fax: (310) 506-7494
E-mail: alexei.shevchenko@pepperdine.edu

Ph.D., Political Science, University of California, Los Angeles
M.A., History, University of Hawaii, Honolulu
M.A., International Relations, Moscow Institute of International Relations
B.A., International Relations, Moscow Institute of International Relations
Alexei Shevchenko serves as a faculty fellow researcher and lecturer in the department of political science at the University of California, Los Angeles, and a research fellow for the UCLA/Harvard project on "Globalization, National Self-Determination and International Terrorism," sponsored by Carnegie Corporation of New York (Grant B7236). He has also contributed as a lecturer at the School of International Relations, at the University of Southern California. Shevchenko has taught courses in Chinese Politics in the Era of Reform; International Relations of both China and Russia; Creating International Coalition to Combat Terrorism; Introduction to and the Methodology of Comparative Politics; Russian Politics and Foreign Policy; Nuclear Weapons: The Critical Decisions; and American Grand Strategy After the Cold War and 9/11.
His areas of specialization include Chinese and East Asian Politics; Chinese foreign policy; Russian politics and foreign policy; U.S. foreign policy; international relations in the Asia-Pacific; political economy of post-communist transitions; and international conflict and cooperation.
Shevchenko is a member of the American Political Science Association. He speaks Russian and Chinese (Mandarin).
He received his bachelor of arts and master of arts from Moscow Institute of International Relations, a master of arts from the University of Hawaii, Honolulu, and his PhD from the University of California, Los Angeles.
Courses:
MPP 665 Asia-Pacific Seminar
Academic Interests:
Chinese and East Asian Politics
Chinese Foreign Policy
International Conflict and Cooperation
International Relations in the Asia-Pacific
Political Economy of Post-communist Transitions
Russian Politics and Foreign Policy
U.S. Foreign Policy