American Project Events
The Pepperdine School of Public Policy hosts several events throughout the year in collaboration with The American Project. The Project represents the distilled core of a long American tradition, and it is the essential common ground of our national understanding, one that invites all in to a connective history and a set of rights and responsibilities. With deep roots in Western Civilization, the American Project is grounded in the conviction that the capacity for self-government is a source of a distinctly human dignity, one that in America produced an exceptional and peculiarly American governing document, the US Constitution. Related, this right and ability to pursue happiness requires energetic social and political institutions—from schools and houses of worship to workplaces and political parties—to supply moral order and speak to our deep human needs for virtue and belonging. The collapse of these community-building institutions has led directly to a severe questioning of what it means to be an American with a looming threat of losing any sense of our common American identity.
Upcoming Events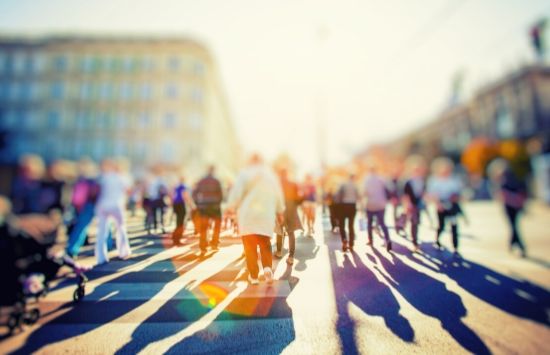 Webinar 2: How Decadence and the Administrative State Weaken Community
With Heather Mac Donald, Christopher Caldwell, and Ted McAllister
Hosted by the American Project at Pepperdine School of Public Policy, our conference will examine policy and philosophical implications of this perspective in conversation with scholars, activists, and policy makers.
Past Events
Social Capital Summit

Washington, DC | June 5, 2019
What is the American Project?
Speakers:
LUNCH & KEYNOTE
Speaker:
Mike Lee, United States Senator, Utah
PANEL: America's "Loneliness" Problem and the Challenge to Social Capital
Speakers:
Timothy P. Carney, Visiting Fellow, American Enterprise Institute
Warren Farrell, Author, The Boy Crisis
Laura A. Maristany, Associate Director, Governance Program, Democracy Fund
Joshua Mitchell, Professor of Political Theory, Georgetown University
Moderator:
Pete Peterson, Dean, Pepperdine School of Public Policy


PANEL: Can Government Build Back Social Capital?
Speakers:
Vanessa Brown Calder, Senior Policy Advisor, United States Congress Joint Economic Committee
Lanhee J. Chen, David and Diane Steffy Research Fellow, Hoover Institution
Ryan Streeter, Director of Domestic Policy Studies, American Enterprise Institute
Scott Winship, Executive Director, Social Capital Project, United States Congress Joint Economic Committee
Moderator:
Cherie Harder, President, The Trinity Forum


PANEL: Today's Social Capital Builders and Their Policy Needs

Speakers:
Daniel Garza, President, The LIBRE Initiative
Anne Snyder, Editor-in-Chief, Comment Magazine
John Wood Jr., Director of Media Development, Better Angels
Robert L. Woodson, Founder and President, Woodson Center
Moderator:
Richard Tafel, Co-Founder, The American Project


CLOSING: Next Steps for a "Conservatism of Connection"
Speakers:
Pete Peterson, Dean, Pepperdine School of Public Policy
Richard Tafel, Co-Founder, The American Project

Toward a Conservatism of Connection: Reclaiming the American Project

Malibu, CA | June 27-28, 2018

Speakers:
Pete Peterson, Dean, School of Public Policy
Richard Tafel, Co-founder, the American Project
---
Speakers:
Pete Peterson, Dean, School of Public Policy
Francis Hart Broghammer, Resident Physician, UC Irvine Medical Center
---
Moderator:
Ted McAllister, Edward L. Gaylord Chair, Associate Professor of Public Policy
Panelists:
Jeremy Beer, Chairman of the board, the American Conservative
Timothy Carney, Visiting Fellow, American Enterprise Institute
Elizabeth Corey, Associate Professor of political science, Baylor University
Joshua Mitchell, Professor of political theory, Georgetown University
Daniel Garza, President, The LIBRE Initiative
---
Speaker:
Victor Davis Hanson, Martin and Illie Anderson Senior Fellow, Hoover Institution
---
Moderator:

Rich Tafel, Cofounder, the American Project
Panelists:

Stephanie Barclay, Associate Professor, J. Reuben Clark Law School, Brigham Young University
Bruce Frohnen, Ella and Ernest Fisher Chair, Pettit College of Law, Ohio Northern University
Cherie Harder, President, The Trinity Forum
Suhail A. Khan, Director, External Affairs, Microsoft Corporation
Monica Mehta, Managing Principal, Seventh Capital
---
Moderator:
Pete N. Peterson, Dean, School of Public Policy and Co-founder, the American Project
Panelists:
Kaitlyn S. Carwin (MPP '18), Contributing Editor, the American Project
James Kirchick, Visiting Fellow, Center on the United States and Europe and Project on International Order and Strategy, Brookings Institution
Heather MacDonald, Thomas W. Smith Fellow, Manhattan Institute
Sarah Ruger, Director, Free Expression, Charles Koch Institute
Jon Shields, Associate Professor, Claremont McKenna College
---
Speakers:
Ted V. McAllister, Edward L. Gaylord Chair and Associate Professor, School of Public Policy
Wilfred "Bill" McClay, G. T. and Libby Blankenship Chair, University of Oklahoma
---
Moderator:
Terry McCarthy, President and CEO, Los Angeles World Affairs Council
Panelists:
Robert G. Kaufman, Robert and Katheryn Dockson Professor, School of Public Policy
William Ruger, Vice President, Research and Policy, Charles Koch Institute
Elizabeth Spalding, Associate Professor, Claremont McKenna College
Ryan Williams, President, The Claremont Institute
---
Moderator:
Rich Tafel, Cofounder, the American Project
Panelists:
Ruben Barrales, President and CEO, Grow Elect
Art Estopinan, President, The Estopinan Group, LLC
Sarah Longwell, Senior Vice President, Berman and Company
Joshua Mitchell, Professor, Georgetown University
Avik Roy, President, The Foundation for Research on Equal Opportunity
John Wood, Jr., Director, Media Development, Better Angels
---
Discussants:
Steve Hayward, Senior Resident Scholar, Institute of Governmental Studies, University of California, Berkeley
Henry Olsen, Senior Fellow, Ethics & Public Policy Center
---
Speakers:
Pete N. Peterson, Dean, School of Public Policy and Cofounder, the American Project
Rich Tafel, Cofounder, the American Project
---
Moderator:
Pete N. Peterson, Dean, School of Public Policy and Cofounder, the American Project
Panelists:
Rachel Barkley, Director of Outreach, House Republican Conference, US House of Representatives
Lanhee Chen, David and Diane Steffy Research Fellow, Hoover Institution
Tony Mills, Managing Editor, Real Clear Policy
Ryan Streeter, Director, Domestic Policy Studies, American Enterprise Institute
Robert Traynham, Head, Public Policy Communications, Facebook
---
The American Project: On the Future of Conservatism

Washington, DC | October 26, 2017

Moderator:
Pete N. Peterson, Dean, School of Public Policy and Cofounder, the American Project
Jimmy Kemp, President, Jack Kemp Foundation
Panelists:

Richard Tafel, Raffa Social Capital Advisors
Ryan Streeter, American Enterprise Institute
Elizabeth Spalding, Professor, Claremont McKenna College
Abby Skeans, Glossator Advising
Joshua Mitchell, Professor, Georgetown University