Professional Certificate in Leading Smart Communities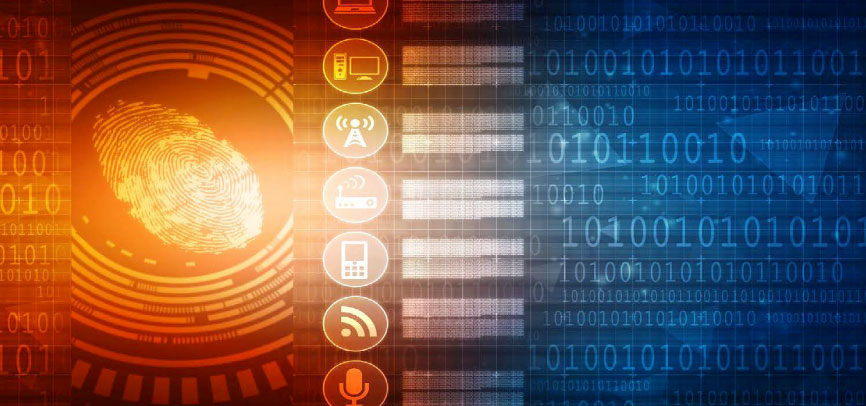 Creating a Better Future through Emerging Technologies
Event Details
October 27 - November 24, 2020
3:00 - 5:00 PM PT
Online Zoom Session
$750
For more information about this event, please email sppevents@pepperdine.edu, or call 310.506.7490.
Due to the current situation surrounding COVID-19, we have adapted our traditional program to offer our first ever virtual Professional Certificate in Leading Smart Communities this Fall 2020 held via Zoom. This virtual offering will consist of a series of five, two-hour modules held over the course of five Tuesday afternoons from 3-5 pm (PST).
From online public participation platforms to blockchain, technology is fundamentally changing the government-resident relationship. The impact of technology is felt across all departments in municipal governments-from public safety to planning. Given the pace of change, it's time for public policy schools to incorporate graduate-level education in the essential area of government technology (govtech).
In this fast-paced, first-of-its-kind Professional Certificate seminar, you will learn from leaders in government technology how to better use the new technology platforms of today, and gain a valuable understanding of the govtech "game changers" of the future.
Demonstrate your leadership through digital knowledge, skills, and expertise.
Differentiate yourself and showcase your advanced skills to your organization; be a champion for digital change!
Understand how technologies like blockchain, IoT, and AI will be impacting governments in the future.
Outcomes and Program Highlights
How did we get here? Understanding the past several years of dramatic changes in govtech. Social Media Strategy: How can we use online tools and social media to better engage our residents?
Understanding Gamechangers: Blockchain, IoT, AI, and more!
Running Data Analytics for Government: Getting control of "too much information"
Cyber Security for Government: Protecting your data from attack
Technethics: Learn how to think about new technologies through the lens of potential questions of ethics.
Session Dates
Tuesday, October 27, 2020
Tuesday, November 3, 2020
Tuesday, November 10, 2020
Tuesday, November 17, 2020
Tuesday, November 24, 2020
About the Speakers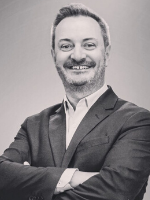 Dr. Jonathan Reichental is the CEO of Human Future, a global business and technology education, advisory, and investment firm. He is the former Chief Information Officer (CIO) for the City of Palo Alto, and a multiple award-winning technology leader whose 30-year career has spanned both the private and public sectors. In 2017, he was named one of the top 100 CIOs in the world and in 2016 he was named a top influential CIO in the United States. Reichental is also recognized as a global thought leader on a number of emerging trends including urban innovation and blockchain technology. In 2013 he was recognized as one of the 25 doers, dreamers, and drivers in government in America. He also won a best CIO in Silicon Valley award and a national IT leadership prize. His innovative work in government has also been recognized by the White House. Reichental is an adjunct professor at several universities including UC Berkeley and the University of San Francisco. He is a popular writer and online host, producing several highly successful online courses with LinkedIn Learning. He co-authored The Apps Challenge Playbook and he is a frequent public speaker on a wide range of technology and business-related topics. He co-hosts the popular podcast, Drinking Wine Talking Tech. He is currently working on his latest book about Smart Cities for Wiley & Co. (release date: Summer 2020)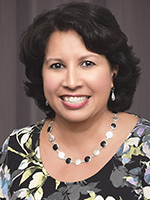 Charla Griffy-Brown is an accomplished professor, board member and consultant who leads transformational change. She works extensively in the area of digital innovation helping organizations leverage new opportunities through analytics, risk evaluation, and emerging technology deployment to achieve their strategic objectives. She also has extensive experience working with executives in the area of information security. Her track record includes working with C-level executives and boards for public and private companies across different verticals including manufacturing and services industries. Having lived and worked extensively in the Asia-Pacific region she brings a global perspective enabling her to engage with executives to identify and solve mission critical problems as well as design strategy. Her published work demonstrates her unique set of skills in critical reasoning and expanding perspectives on technology deployment to achieve strategic objectives. She has been recognized as a thought-leader for her published work and is now distinguished as Editor-in-Chief of the international journal, Technology in Society.
Charla has a portfolio of global business and academic experience that intersects business, executive development, and consulting. She has experience across multiple verticals working with organizations to design their business strategy, taking into account opportunities in digital innovation to reduce costs, increase their ROI and expand their customer base. She worked with SAP and other multinational organizations to deploy SaaS systems in order to achieve sales growth and expand market share. She has also worked with organizations (public and private) to deploy customer-facing systems embracing new business models in this area.