2020 Election Resources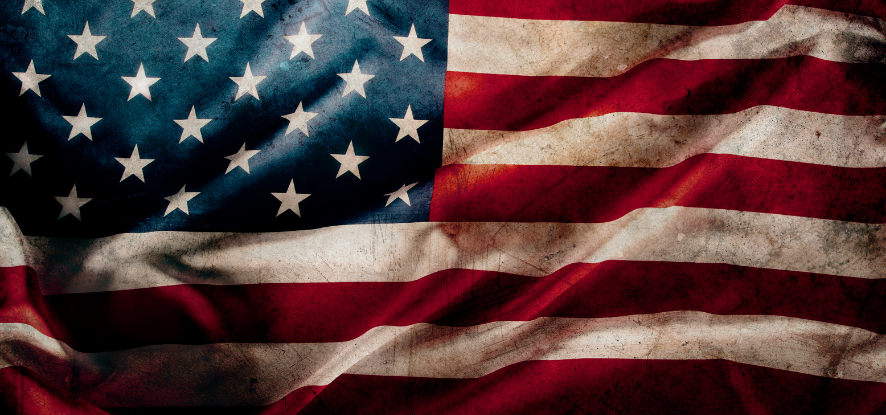 With the unprecedented nature of this year's election, the Davenport Institute has developed a resource page for information and engagement. We are featuring numerous resources, webinars, and research, covering everything from voter registration to analysis of the role of technology in electoral procedures. With all of the variables and changes associated with the November election, we are happy to provide this page so you can remain informed and engaged in the democratic process.
Navigating the 2020 Election
Resources
Elections and Voter Information
The California Secretary of State website has abundant election information covering everything from voter registration to running for office. It also features statistics from past elections, as well as resources on voting laws and voter protections in the State of California.
This part of the California Secretary of State website focuses on election information specific to 2020. The COVID-19 pandemic has resulted in several changes regarding election and voting procedures, with this page offering answers to most relevant questions.
Qualified Statewide Ballot Measures
The California Secretary of State Qualified Statewide Ballot Measures page displays each of the propositions that will appear on every California voter's ballot.
The California Secretary of State County Elections Offices page provides the address, contact information, and hours for every election office in California. This allows voters to contact the local office that handles all of the ballots in their respective county.
Los Angeles forward provides an easy to use search tool that allows every Californian to see who their elected representatives are from senators all the way down to the city council members. The office location and contact information for each elected official is also provided.
Voter's Edge California allows voters to enter their address to view a sample ballot with all of the candidates, propositions, and measures that will appear on their official ballot. Further, it features information on many candidates so that voters can get a snapshot of their campaign priorities.
How To Vote In The 2020 Election
Five ThirtyEight offers a state by state breakdown of 2020 election procedures, showing which states are offering mail-in voting and to what degree. The thorough comparative analysis reveals how different states have decided to proceed with their elections, and what changes they have made specifically for this year.
California's Enactment of Statewide Mail-In Voting
The California State Legislature passed legislation earlier this year to mail every registered voter their ballot. This Politico story explains the background of the process that culminated into the passing of Assembly Bill 860.
AB 860 Mail-in Voting Legislation
This page on the California State Legislature website provides all of the information for the statewide mail-in voting legislation, AB 860. The bill text, vote breakdown, committee process, and analysis are all available to the public.
Ask Every Student serves as a resource for student registration and engagement in the democratic process, ensuring that newly eligible voters have all of the information needed to register and prepare to vote.
This project is the product of a coalition of organizations seeking to bring resources to schools and communities struggling with voter engagement. They are helping schools around the country become designated polling locations so that voters have access to a safe and secure place to vote.
Webinars
How COVID-19 will Shape the 2020 election
This UC Berkeley webinar focuses on how the pandemic, economic downfall, and polarization are shaping the election. The panel discusses an array of issues ranging from presidential approval ratings and election law to unemployment rates and the security of digital voting, all of which are sure to affect this year's election.
This event transcript breaks down the 2020 California ballot propositions, including whether affirmative action should be allowed in higher education, whether some cash bail should be replaced by a risk assessment system and whether Uber and Lyft drivers should be classified as independent contractors. Dr. Michael Shires, Associate Dean and Associate Professor at Pepperdine School of Public Policy joins this conversation.
Technology and Elections During a Pandemic
The Princeton Center for Information Technology held a webinar on how technology and the pandemic intertwine in impacting the election. The panel discussed issues like disinformation, campaign finance, and widespread mail-in voting, focusing on potential solutions and protective measures to preserve election integrity.
This Government Technology webinar explores how voters and local governments are coordinating to overcome the challenges of expanded mail-in voting as well as safety, security, and efficiency concerns expressed by voters and candidates alike.
The 2020 Elections and COVID-19
Rice University's Baker Institute held an informational webinar discussing how the pandemic affects campaigning and the electoral process at federal, state, and local levels.
Election 2.016: Technology and Civic Engagement
In 2016, the Davenport Institute held an election webinar series with a focus on how technology, social media, and other developments have fundamentally altered how voters access and engage in the electoral process. While the context and challenges of the 2020 election are unprecedented, the topics explored in our 2016 series remain pertinent.
Purple: America, We Need to Talk
Resetting the Table is an organization dedicated to building a shared democracy in American life by strengthening the capacity of leaders and communities to communicate across political silos and address important public problems. This short film production tells the story of Americans with opposing viewpoints confronting their disagreements and discovering the humanity and concerns that lie behind each other's positions.
Research
This report from Pew Research Center explores the data regarding mail-in voting in the United States from 1996-2016. While more and more Americans have voted by mail in each of the past five presidential elections, nearly 80% did not vote by mail in 2016.
Election 2020: Voters Are Highly Engaged, but Nearly Half Expect To Have Difficulties Voting
Another report from Pew Research Center reveals that Americans are highly engaged in the 2020 election, with more investment than ever in who wins the presidency. However, half of voters—and over three times as many as in 2018—expect to have difficulties voting in November.
More in Common released a massive study covering seven countries (the United States, United Kingdom, France, Germany, Italy, Netherlands, and Poland) and 14,000 people focusing on the impacts of the COVID-19 pandemic on trust, social cohesion, democracy, and expectations for an uncertain future. Some of the findings show consistencies between respondents in each nation, while others reveal stark contrasts.
Democracy Counts 2018: Increased Student and Institutional Engagement
The Institute for Democracy and Higher Education published a report detailing student engagement in the 2018 election. In comparing 2018 to previous elections, the IDHE found that students and young people have become more involved in the electoral process than ever before.
National Statistics on Student Registration and Voting 
Research from Day on Democracy also indicates that registration and voting rates among students doubled from 2014-2018. Their data also break down voting trends by college class level and field of study, showing that student engagement has increased at all levels.
The "Information Age" is nothing new at this point, but according to Pew Research Center, the COVID-19 pandemic has unveiled some interesting trends in how often and what ways Americans are using the internet. This study shows differences between age groups and education levels and represents how people with different ways of life have been affected by the closing of schools, businesses, and other institutions.
The Future of Technology in Elections
This report from the Atlantic Council analyzes how technology will continue to revolutionize every aspect of society, including the electoral process. The research team focused on how we can create affordable voting systems that are accessible and secure, strengthening public trust in democratic processes.