City Manager in Residence Program
The Davenport Institute for Public Engagement and Civic Leadership's hosted its first City Manager in Residence Program in two years on February 24-25, 2022. The program was introduced in 2011 as a part of a collaborative effort developed by the California International City Manager Association (Cal-ICMA) to offer students in graduate public policy and public administration programs the opportunity to learn first-hand from some of the best city managers in California.
The city managers in residence share their experiences with the school's Master of Public Policy candidates over a course of two days on the Malibu campus. In addition to a formal lecture, they serve as a mentor to students specializing in state and local policy, offering career advice and answering questions; address classes in the state and local policy track; and meet with members of the school's ICMA Student Chapter.
The Davenport Institute hosted President of ICMA and City Manager of Moorpark, Troy Brown. To access the newsroom covering the event, click here.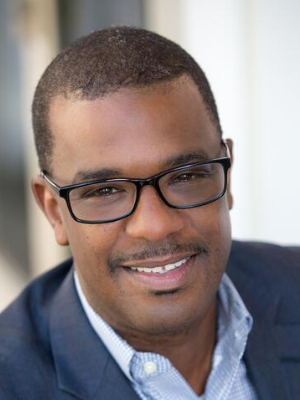 Brown's career in local government began in 1994, when he accepted a position as recreation specialist for Santa Clarita, California. He then moved up the ranks in the city, serving as an information technology specialist and then management analyst. He then joined Riverside, California, where he served as assistant to the city manager, and later as budget manager and assistant to the city manager in Elk Grove, California. Before joining Moorpark, he served as assistant city manager of Livermore, California, and, most recently, as city manager of Tracy, California. Brown has been an active member of ICMA since 2004. He was elected by the membership in 2011 to serve a three-year term as West Coast Regional Vice President on the ICMA Executive Board. He then served as co-chair of the Task Force for Strengthening Inclusiveness in the Profession, and as an ICMA-appointed representative on the Vantage Trust Board of Directors, 2015-2017. Last year, he was elected as the President of ICMA.
---

Past SPP City Managers in Residence
Matt Bronson
(2021)

Matt Bronson is the City Manager of Grover Beach, California. Prior to his service in Grover Beach, he worked as the assistant city manager of San Mateo for six years. Bronson has demonstrated a remarkable ability to turn visions, goals, policies, and ideas into reality through local government.

Lydia Romero
(2018)

Lydia Romero is the City Manager of Lemon Grove, California. A majority-minority city, Lemon Grove has a substantial refugee population and a large Hispanic community. Romero has made it her duty to actively engage residents in this working-class community.

Frank Benest
(2017)

Frank Benest is the former City Manager of Palo Alto, California. He is a noted consultant and trainer on rightsizing public organizations, entrepreneurial government, civic engagement, leadership development and succession planning.
Kurt Wilson
(2016)
Kurt Wilson is the City Manager for the City of Stockton, California. He arrived in Stockton shortly after the city had declared Chapter 9 bankruptcy and led Stockton through the final stages of that process and turning the city around. In 2015, Stockton was named an All American City.
Dave Childs
(2015)
Dave Childs is the former City Manager for the City of Palmdale, California and previously served as Assistant County Manager for Washoe County, Nevada; as the Western U.S. director of ICMA; as City Manager of the cities of Blue Earth, St. Anthony, New Brighton, and Minnetonka, Minnesota, and the City of South Lake Tahoe in California. He also has experience in regional planning in Minnesota and Arizona. Now retired, Dave serves as an organizational culture coach and ICMA Senior Advisor to the Idaho City Management Association.
Magda Gonzalez
(2014)
Magda Gonzalez is the former City Manager for the City of Half Moon Bay, California and previously served as City Manager of East Palo Alto, California. She also has extensive non-profit and community experience, including as a trustee for the Redwood City Elementary School District.
Tim O'Donnell
(2013)
Tim O'Donnell is the retired City Manager for the City of Brea, California and has been active in municipal government for over 34 years. In addition to serving as City Manager and Assistant City Manager of Brea, he has held various positions for the California cities of Signal Hill, Garden Grove, and Bellflower.

Ken Hampian
(2012)

Ken Hampian is former city manager of San Luis Obispo, California, where he served in that position for nine years. Most recently, Hampian was appointed interim city manager for the troubled city of Bell.

Rod Gould
(2011)

Rod Gould is the retired City Manager of Santa Monica, California. He previously served as City Manager in the California cities of Poway, San Rafael, and Monrovia, as well as Assistant City Manager of Walnut Creek, California.