City Manager in Residence PRogram
The Davenport Institute for Public Engagement and Civic Leadership introduced the City Manager in Residence Program in 2011, as part of a collaborative effort developed by the California International City Manager Association (Cal-ICMA) to offer students in graduate public policy and public administration programs the opportunity to learn first-hand from some of the best city managers in California.
The city managers in residence share their experiences with the school's Master of Public Policy candidates over a course of two days on the Malibu campus. In addition to a formal lecture, they serve as a mentor to students specializing in state and local policy, offering career advice and answering questions; address classes in the state and local policy track; and meet with members of the school's student chapter of the International City/County Manager's Association (ICMA).
Magda González (2014) - East Palo Alto, California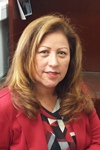 Magda González is the city manager for the City of East Palo Alto, California. She has a wealth of community experience, having served on several nonprofit boards of directors to serving as a trustee for the Redwood City (California) Elementary School District. Among other professional membership and affiliations, González serves on the Cal-ICMA Board, representing the International Hispanic Network; on the board of directors for the San Mateo Credit Union; and the Latino Leadership Council of San Mateo County. She is also a member of ICMA and the State Bar of California. Magda received a bachelor of arts degree in social science from California State University, Sacramento, and received a juris doctorate degree from Santa Clara University.
Tim O'Donnell (2013) - Brea, California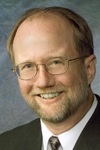 Tim O'Donnell is the city manager for the City of Brea, California, and has been active in municipal government for over 34 years. Prior to becoming Brea's city manager, O'Donnell was the city's assistant city manager for 10 years, where he was responsible for the management of all internal city operations and oversaw the preparation of the city's annual budget. O'Donnell also held various positions for the City of Signal Hill, City of Garden Grove, and the City of Bellflower, California.
Ken Hampian (2012) - San Luis Obispo, California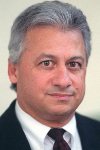 Ken Hampian is former city manager of San Luis Obispo, California, where he served in that position for nine years. Most recently, Hampian was appointed interim city manager for the troubled city of Bell.





Rod Gould (2011) - Santa Monica, California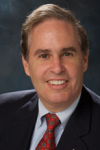 Rod Gould is the city manager of Santa Monica, California. Prior to his appointment in Santa Monica, Gould spent four years as city manager of Poway, nine years as city manager of San Rafael, five years as city manager of Monrovia, and five years as assistant city manager of Walnut Creek. He also served as president of the City Managers Department of the League of California Cities in 2005 and served on the league's board of directors in 2007. Gould has a degree in economics and political science from Yale University and master's degrees in both education and public administration from Harvard University.