Professional Certificate in Leading Smart Communities Online Program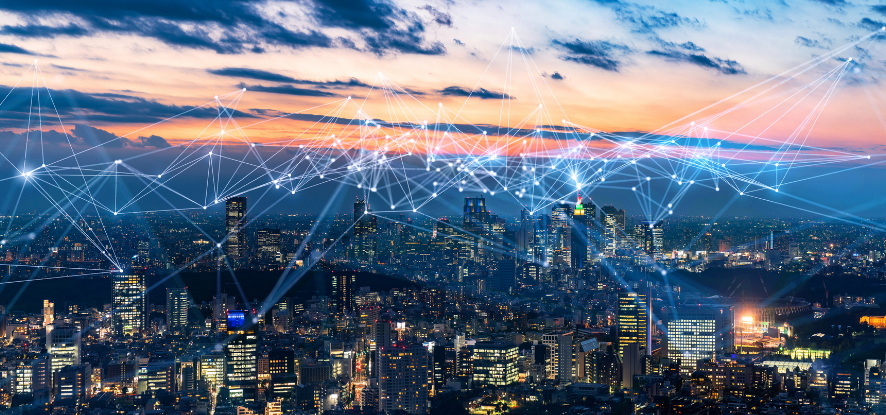 Stay tuned for 2023 Program Dates!
From online public participation platforms to smartphone apps, technology is fundamentally changing the government-resident relationship. Public engagement is the cornerstone of that relationship and it continues to evolve as we see more and more cities become smart cities. The impact of that technology is felt across all departments from how technology can help facilitate public engagement to cyber security considerations to analyzing data collected to determining the right use of social media. In an environment of rapid change and increasing challenges, what will it take to deliver higher-quality outcomes for our communities?
In our popular, online Professional Certificate in Leading Smart Communities program, expert faculty will guide you through six weeks of intensive, action-oriented modules that explore how innovation and new technologies are driving better results in local government. The small class format will not only allow you to get to know and interact with program faculty and your peers, but also give you the opportunity to dive deep into new urban ideas that span from enhancing public engagement to preparing for the uncertainty and risks of emerging technologies.
Offered once a year, this unique program begins online, but continues as participants return to their cities, ready to lead with new skills and ideas. Your cohort group of like-minded professionals will enhance your network, and you'll automatically join a growing community of program alumni. If you're ready to make an even greater impact in the communities you serve, now is the time and this is the program that will help you make a difference.
Program Cost
The cost of the Virtual Professional Certificate is $1195. Many participants secure funds for training from their employer to support their participation in this program.
Why This Online Certificate Program Is Right For You
The program will help to answer the following questions and many more:
What is driving change and how are best-in-class cities responding?
What are the leading-edge technologies and best practices in public engagement?
How can data be leveraged to produce superior results?
What are the best approaches to managing the cybersecurity risks of new technologies?
What are the most important questions that cities must consider as they adopt more technologies?
What You Will Learn
Over six intensive and action-oriented weeks, you will have the opportunity to:
Explore new digital approaches to public engagement that reflect the growing expectations of communities
Differentiate yourself and showcase your advanced skills to your organization by being a champion for positive and innovative change
Unleash the power of government data by understanding the capabilities of emerging tools and best practices
Understand the cybersecurity concerns related to urban technologies and learn about new tools and techniques
Acquire new skills that will help you with leading change and strategy development
2023 Dates
2023 dates will be released soon.
Speakers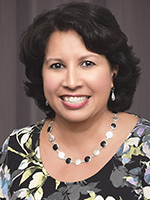 Charla Griffy-Brown is an accomplished professor, board member and consultant who leads transformational change. She works extensively in the area of digital innovation helping organizations leverage new opportunities through analytics, risk evaluation, and emerging technology deployment to achieve their strategic objectives. She also has extensive experience working with executives in the area of information security. Her track record includes working with C-level executives and boards for public and private companies across different verticals including manufacturing and services industries. Having lived and worked extensively in the Asia-Pacific region she brings a global perspective enabling her to engage with executives to identify and solve mission critical problems as well as design strategy. Her published work demonstrates her unique set of skills in critical reasoning and expanding perspectives on technology deployment to achieve strategic objectives. She has been recognized as a thought-leader for her published work and is now distinguished as Editor-in-Chief of the international journal, Technology in Society.
Charla has a portfolio of global business and academic experience that intersects business, executive development, and consulting. She has experience across multiple verticals working with organizations to design their business strategy, taking into account opportunities in digital innovation to reduce costs, increase their ROI and expand their customer base. She worked with SAP and other multinational organizations to deploy SaaS systems in order to achieve sales growth and expand market share. She has also worked with organizations (public and private) to deploy customer-facing systems embracing new business models in this area.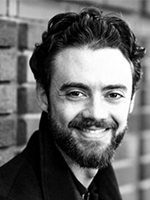 Alexander Kouts has spent his career building and scaling startups as a founder, a head of product/marketing and a UX designer. He's built and launched companies focused on civic engagement, campaign tech, media/news, digital philanthropy, crowdfunding and gaming. Alex has also advised numerous large companies such as Disney, ESPN, ABC, Lloyds Bank of London, as well as mid sized companies, startups and advocacy orgs.
Through Indigov, a new type of govtech company he founded, Alex has designed a digital communication platform that has reduced the average consituent response time for members of US Congress from +45 days to less than 8 hours. Now rapidly expanding to state and local governments, Indigov exists to improve and streamline the constituent experience of democracy while dramatically improving the efficiency of civil servants so they can better accomplish their respective missions. In his spare time Alex teaches current and aspiring elected representatives how to better leverage technology to connect with those they serve as an adjunct professor at Pepperdine University School of Public Policy.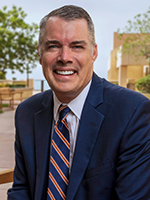 Pete Peterson is the dean of Pepperdine's School of public policy, and a leading national speaker and writer on issues related to civic participation, and the use of technology to make government more responsive and transparent. He was the first executive director of the Davenport Institute for Public Engagement at the School. In 2008, he developed the organization's annual Public Engagement Grant Program, which has provided over $400,000.00 in grants over the last several years to dozens of municipal governments across California. Peterson has also consulted on several of these projects with local governments, and has directly facilitated public meetings. Peterson has co-created and currently co-facilitates the training seminar, "Public Engagement: The Vital Leadership Skill in Difficult Times" a program that has been attended by over 1,000 municipal officials, and he also co-created and co-facilitates the seminar, "Gov 2.0: What Public Officials Need to Know."
Pete has been a public affairs fellow at The Hoover Institution, and he serves on the Leadership Councils of the Public Policy Institute of California and California Forward, and on the steering committee at the Institute for Local Government.
Peterson was the Republican candidate for California Secretary of State in 2014.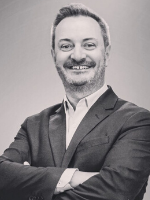 Dr. Jonathan Reichental is the CEO of Human Future, a global business and technology education, advisory, and investment firm. He is the former Chief Information Officer (CIO) for the City of Palo Alto, and a multiple award-winning technology leader whose 30-year career has spanned both the private and public sectors. In 2017, he was named one of the top 100 CIOs in the world and in 2016 he was named a top influential CIO in the United States. Reichental is also recognized as a global thought leader on a number of emerging trends including urban innovation and blockchain technology. In 2013 he was recognized as one of the 25 doers, dreamers, and drivers in government in America. He also won a best CIO in Silicon Valley award and a national IT leadership prize. His innovative work in government has also been recognized by the White House. Reichental is an adjunct professor at several universities including UC Berkeley and the University of San Francisco. He is a popular writer and online host, producing several highly successful online courses with LinkedIn Learning. He co-authored The Apps Challenge Playbook and he is a frequent public speaker on a wide range of technology and business-related topics. He co-hosts the popular podcast, Drinking Wine Talking Tech. In the summer of 2020, he published his latest book about Smart Cities for Wiley & Co.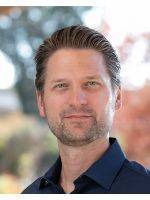 Almis Udrys is a Professional Services Director for OpenGov, a well-known govtech startup, where he leverages his experience to oversee budgeting, financials, procurement, and workflow cloud-based software deployments for state and local governments in 13 western states. Starting out as a performance auditor for the State of California, Almis reviewed government operations and developed recommendations for process improvement. Continuing as a policy consultant in the state legislature Almis helped legislators make public policy, including a stint as a senior staffer responsible for negotiating the $125 billion state budget with the Schwarzenegger administration. At the city of San Diego, Almis worked in a variety of policy and operational roles to support Mayor Sanders and Councilman Kersey, creating policies to tackle a multi-billion dollar infrastructure backlog focused on under-resourced communities, developing an open data policy, and serving as Mayor Faulconer's founding Director of an award-winning Performance & Analytics Department. He has deployed creative strategies to empower his teams, the public and decision-makers, most notably via San Diego's popular Get It Done reporting app, that allows users to report issues in their neighborhood from potholes to streetlight outages and graffiti.