Alumni Involvement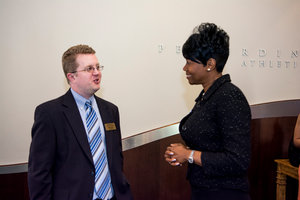 Stay Connected
The School of Public Policy publishes a bi-monthly Alumni Newsletter and the bi-annually Dean's Report to share what's happening in the lives of alumni, faculty, and fellows. To share news, please email SPP Alumni Relations. News can span from a new occupation, a birth in the family, a marriage, or a published article.
School of Public Policy Social Media:
Stay Involved
Attend a local chapter event.
Stay in touch with classmates and professors.
Think "Pepperdine alumni first" when looking for qualified employees.
Log into PeppConnect today to build professional, personal, and purposeful relationships with Pepperdine people all over the world.
Provide internships or opportunities for students to visit with your company on Handshake.


Stay in Attendance