Alumni Online Community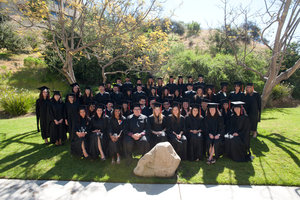 The Pepperdine Marketplace is an online directory of Pepperdine-owned & affiliated businesses and services. Reach out to over 150,000 alumni, students, family, faculty, staff and friends of the Pepperdine Community by advertising your business or services through the Pepperdine Marketplace.
E-Mail Forwarding
Leverage the power of your Pepperdine degree by securing an alumni e-mail forwarding address. E-mail forwarding is a service that re-routes e-mail messages sent to "yourname@alumni.pepperdine.edu" to an outside active, preferred e-mail account.
More information on alumni e-mail forwarding.

Recent graduates click here to learn how to create a smooth transition from your student Pepperdine e-mail address to a Pepperdine alumni e-mail address.

School of Public Policy Social Media
Check out the School of Public Policy social media channels. Reconnect with classmates and keep up with school news and happenings.
Yahoo! Groups
School of Public Policy alumni keep in touch through Yahoo! Groups. Alumni use the message board and e-mail postings as a forum for policy debates, job postings, poll, or to just share photos and personal updates. The postings can be viewed individually or in 'digest' form. Members of the group can establish user settings and preferences. All SPP alumni are encouraged to sign up and participate in the dialog.
Go to: http://groups.yahoo.com/group/PepSPP and follow the on-line instructions on becoming a member.